How Do I Choose the Best Performing Arts Schools?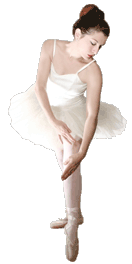 One important factor in choosing the best performing arts schools is the quality and credibility of the school. There are many statistics and reports that annually document schools' rankings, and by reading through these, you can get an idea of which schools offer the best classes and training for you as a performing artist. You can also look into their curricula and the available courses they offer through the schools' official websites. Better yet, visit the schools personally and take a look around. If you're lucky, schools can even allow you to sit in classes for a few minutes to really have an in-depth observation of how courses are taught.
Another thing to consider is the location of the school. In the US, some states are more known to have distinguished performing arts schools than other states, such as New York, so people travel across states to study. Choosing whether to study near or far from home really depends on the person and the benefits he can reap. Studying in a closer school permits you to stay close to your friends and family, while studying in a far-off state can teach you how to be independent and responsible. If you are a little indecisive, you can decide to enroll in a local art school, then transfer to a more prominent performing arts school when you are ready.
Education costs are also important to iron out when choosing a school. Many people think that expensive tuition fees equate to top-rated performing arts schools, but that is not always the case. You just have to look and research well on which school fits you that does not also rob your wallet. Many schools even provide financial assistance, so take advantage of your identity as a student and apply for loans and scholarships.
Aside from the mentioned factors, you should also consider your own experiences and how you have developed your talent over the years. There will be better chances for you to enter a good performing arts school if you have had acting workshops and performance experiences listed on your application forms. Applications on most performing arts schools tend to be rigorous, because everyone is judged by how good their performances are. To learn more about choosing the best performing arts schools, you can even ask around from some alumni you know, such as a friend or a relative. They can give you the "inside scoop" about how their experiences were studying at a specific school.
Ballerina