How do I Choose the Best Payday Loan Software?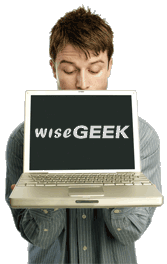 Choose the best payday loan software by first determining what kind of loans specifically you intend to make in your payday loan business. Different software types exist depending on whether you will make in-person loans, Internet loans or whether you will approve loans by fax or telephone. You will also need to know which loan types are permitted in the jurisdiction where you plan to do business. After determining the precise payday loan business you will operate, investigate all of the software options available to you, as well as which ones will operate on the computer system you are currently using. Ultimately, select the payday loan software that best meets your needs, for the most competitive price and that comes accompanied by the best user reviews.
If you will operate a payday loan franchise, you may have to use the payday loan software stipulated by the franchisor. If you are considering owning a franchise and are not familiar with the payday lender tools available, it may benefit you to do a little research on the industry first and determine which payday loan tracking software is best, as this may help you in deciding which payday loan franchise to invest in. If you know people already in the payday loan business, take the time to speak with them about the software each is using and inquire about the pros and cons of each.
Before selecting a specific brand of payday loan software, you must clearly identify what type of loan program you plan to operate. Some loan programs require clients to submit an application in person, while others make loans by phone, fax or Internet. Knowing which type of payday loan business you plan to operate is very important since software is often unique to loan types.
Some of the things you will want to look for in selecting the right payday loan software is whether or not the software is customizable, particularly if you plan to make installment loans where due dates may vary. It is also important to find a software program that will offer thorough financial reporting to help you balance accounts accordingly. You may also want to consider web-based software, especially if you will not always be at your business location, but wish to keep track of balances remotely.
If you are not already familiar with software programs to support your payday loan business, speak to other business people in the industry who are. If you do not know anyone that you can personally approach with questions about payday loan software, you may want to peruse the Internet for forums or websites where this information may be discussed among users. When researching opinions on various software options, be sure to look beyond a vendor's website, as testimonials shared there will only generally give you a good review. A third-party site or forum, however, will likely give you a more unbiased review overall.
Select the payday loan software that has the highest user satisfaction, as well as the one that offers you all the features you need. If you intend to open more than one payday loan location, be sure the software you select can be used at multiple sites. Choose the one that will best suit your overall needs for the most competitive price.


Man holding computer