How Do I Choose the Best Open Source Library Software?
Open source software is any kind of computer program with source code that is available to the public. In other words, individuals can access and edit software code, often at no cost. People who use open source library software in their homes usually are collectors who want to catalog their books. Open source library software also can be used by librarians who track library items, allow visitors to view statuses of library items, and share information and resources with other libraries. To choose the best open source library software, you should determine how you plan on using a program and which features are most important to you.
Individuals who want open source library software for their homes should make sure that programs they choose are compatible with the kind of operating system they use. It also is a good idea to make sure that a program stores information that you are interested in cataloging. For example, you might find that some programs only catalog books by ISBN number. Other systems, however, might store book information, as well as data related to audio recordings and e-books.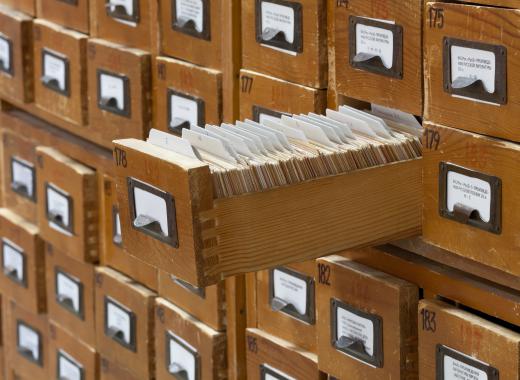 Librarians choosing open source library software also need to consider compatibility, though their concerns often are more complex. Instead of having to worry solely about compatibility with operating systems, librarians also have to consider how software might interact with other programs in an information system. In most cases, information technology (IT) assistance can be valuable. If you do not have access to an in-house IT professional, it might be worth contracting an IT consultant firm for advice about which software might work best with current systems.
Many library professionals share resources with other libraries. If a user would like a book, for example, that one library does not keep on its shelves, a librarian can assist a user in ordering a desired item from an affiliated library. When choosing the best open source library software, consider which kinds of systems are used by librarians with whom you communicate. If you decide on a different program, it is a good idea to ensure that library software allows you to continue communication with other facilities.
Most open source library software is available free of charge, so you can access these programs and test them out without sacrificing money. Some websites from which you can download software provide free demonstrations. These can give you a good idea of how easy interfaces are to use and which features are included in programs.
AS FEATURED ON:
AS FEATURED ON:






By: Andrey Kuzmin

In most libraries, old fashioned card catalogs have been replaced with computer systems.