How Do I Choose the Best Open Source Audio Editor?
If you want to use an open source audio editor, then you should try to choose the best program for your needs. You should consider what types of files can be used with any program you are thinking about using, including both importable files and file types you want to create. Various features and functions may be provided with some programs, but are not a part of other software, so you should look for the program that includes the tools you need. Some open source audio editor software may be restricted to certain operating systems (OS), so you should be sure to choose a program that works with any software and hardware you already have.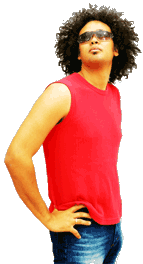 An open source audio editor is a software program that can be used to create, edit, and otherwise manipulate audio data and sound files. These programs are typically provided under some form of public license, which makes them open source rather than freeware. This license typically allows you to use, alter, and distribute the software in any way you see fit.
One of the most important things you should look for in an open source audio editor is the type of files that can be used by that software. You should consider the different audio file types you may need to use, and ensure that they can be imported or opened into the program. Different software may also save or create audio files of various types, so you should also look for what file types can be created using an open source audio editor.
You should also consider the different features and functions that may be part of an open source audio editor. Most editors include the ability to import existing audio, or record audio directly into the program, and then manipulate that audio in different ways. Many programs allow you to cut parts of a file apart, joining files together and cropping down audio as needed. You may also be able to choose an open source audio editor that can combine multiple tracks in layers, allowing you to more easily work with separate audio files and create a single multitrack recording.
Any open source audio editor you choose should also be able to function with any hardware and software you need to use with it. This means you should be sure to choose a program that is compatible with the OS you have on your computer. If you have any specialized input devices, such as musical instruments and microphones, then you should be sure they also function with the software. Professional audio equipment you may use, such as a digital soundboard, should also be compatible with any program you choose.