How Do I Choose the Best Online French Classes?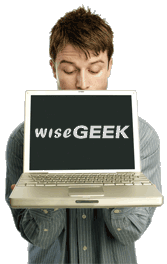 In order to choose the best online French classes, you have to start by looking for the classes that are at your level. Narrow down the options by accreditation, credit, resources and the cost of the classes. Once you make a list of online French class and all of this information, you can go through the list and start narrowing down the options. Going line by line, cross out the classes that do not meet your needs. The last of the online French classes left on the list is the best one for you.
Start by searching for French classes that teach French at your level. If you have never taken French before, then you should be researching Level One or beginner level online French classes. If you have a basic understanding of the French language, but want to take it to the next level, then you should search for Level Two or intermediate online French classes. If you are only looking t take French classes for conversational purposes, such as being able to conduct business in French, then you should seek classes that focus more on the conversational aspect of French.
You should also seek out online French classes that are accredited. Even if you are not earning a degree in French, the accreditation confirms that the school is teaching French according to set educational guidelines. If you are earning a degree in French, then it is doubly important that the school offering the online French classes is accredited.
Another aspect to search for if you are earning a French degree is the number of credits for each class. Understanding the number of credits for each class and the total number of credits you need to earn your degree reveals to you how long it should take to complete the entire course and earn your degree. Some online French classes also offer additional resources. For example, the school may offer extra tutoring time if you are struggling. Some schools have forums, where the students can interact online to ask each other questions or practice their French. Additional resources can be an added bonus and reason for choosing online French classes.
One of the final considerations in choosing the best online French classes is the cost. While the least expensive cost is not necessarily the best, carefully review what you are paying for. The online French classes that offer everything you are seeking at an affordable price are the best French classes for you.


Man holding computer