How Do I Choose the Best Online Coaching Classes?
Choosing the best online coaching classes may depend on a number of factors. They include the types of coaching that interest you and your plans for the future. You can also choose based on whether you want to earn a certificate or degree and select classes that will give you credit toward the credential you want. For example, you could choose to earn a sports coaching or life coaching certificate and select classes that help you toward this goal. Additionally, you may choose based on whether a program is accredited and likely to offer a quality education.
Choosing the best online coaching classes generally starts with deciding which type of coaching most interests you. For example, you might consider taking a life coaching course if you want to learn how to help others reach their goals in life. Choosing executive coaching courses may prove better if you want to help corporate executives meet their business goals and become more effective in their endeavors. If you want to pursue a career as a sports coach, you would need to take sports coaching courses that lead to a certificate or a degree.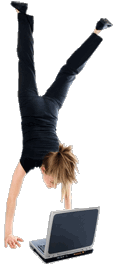 If you want to go into sports coaching for an amateur sports league or a community center or similar organization, you might not need as much education and could choose courses that lead to earning a certificate or diploma instead of a degree. If you plan to pursue a coaching career with a professional team, a public school system, or a college, earning a college degree in a field such as physical education might be necessary. As such, you may do well to research online coaching classes that provide credit toward this type of degree program and then make your choices accordingly.
To become a life or executive coach, you may need to choose online coaching classes that are part of an online certificate program. For example, you could decide to seek a life coach certificate and choose courses that cover subjects such as personal development, occupational stress management, leadership and motivation, career coaching, and personal coaching practices. To earn an executive coaching certificate, however, you would take courses covering such topics as executive coaching theory and principles, organizational development, and executive coaching skills. Additionally, psychology courses often make good choices for all types of coaching plans.
Accreditation is usually a consideration when you are trying to choose the best online coaching classes. When you choose a course through an accredited program, you know the program has been reviewed by a respected organization and found to meet its standards. As such, you can usually expect a reasonable level of quality from a class in that program. Furthermore, other educational institutions, clients, or employers may not consider courses taken through unaccredited programs legitimate.
AS FEATURED ON:
AS FEATURED ON:






Woman doing a handstand with a computer