How Do I Choose the Best Omelet Pan?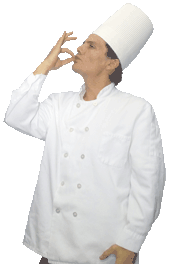 The best omelet pan for general use is the pan that best fits your needs and your budget. Omelet pans come in a number of different sizes and with many different finishes. The best pan is one that is easy to use and clean, and which holds a consistent temperature. Exploring your options to find the right omelet pan is well worth it when you slide a well-cooked omelet onto a plate.
The most common size for this type of pan is 8 inches (20.3 cm), though they can be found in other sizes. The traditional omelet pan is made of shallow, black steel. Though this type of pan was the first used in making omelets, it is not always a first choice of cooks today due to the maintenance required to keep it in optimum condition.
Look for ease of function when choosing an omelet pan. Some pans require that they not be placed in a dishwasher or must be oiled after each use. For example, the black steel pan long been used for cooking omelets requires that it be washed and dried immediately after using it or its non-stick surface begins to erode. The pan which affords its user with the least amount of effort required for its use and its clean-up afterward may be the best choice for most users.
Choosing a pan which offers a non-stick surface is often a deciding factor. It is important that, when an omelet is done cooking, it can be easily removed from the pan. Many cooks like pans with a non-stick surface, allowing the omelet to slide right off. A well-seasoned pan should also prevent an omelet from sticking.
Another detail to consider is how quickly the pan heats up and how well it holds its temperature once it is heated. This is an important factor when choosing an omelet pan, as maintaining consistent temperature allows the omelet to cook evenly. An omelet that is burnt on the edges and uncooked in the center won't be very good to eat.
Some pans come with lids and some do not. Many omelet recipes require using a pan with a tight lid. Once a pan has been purchased, it is often quite difficult to locate a lid that fits the pan properly, so it is a good idea to choose a pan that comes with one.
Since price can vary greatly, selecting a mid-range priced pan is often the best choice. You do not want to sacrifice quality simply to be frugal. Choose an omelet pan that meets your needs but still allows the cost to remain within reason.


Chef