How do I Choose the Best Nail Art Set?
When you buy a nail art set, choose one that has quality products, even if it is a bit more expensive. Make sure, however, that there is a sufficient amount of each product inside. For a professional look, get one that has stencils so you can add designs to your nails.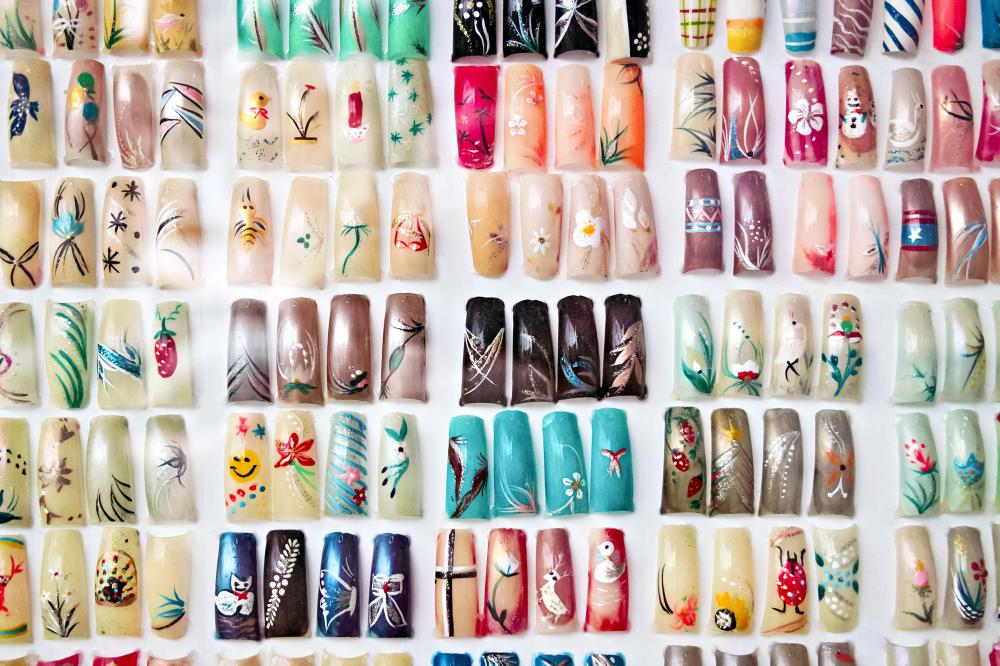 The purpose of getting a nail art set, generally, is to make it look as though you have had a professional manicure or pedicure. All kits will not produce this effect because the contents of many are low quality and can make your nails look tacky. Instead of shopping solely with price in mind, consider what you are getting. This is a kit, after all, and it should contain multiple items; you should, therefore, expect the price to be more than many single nail care items.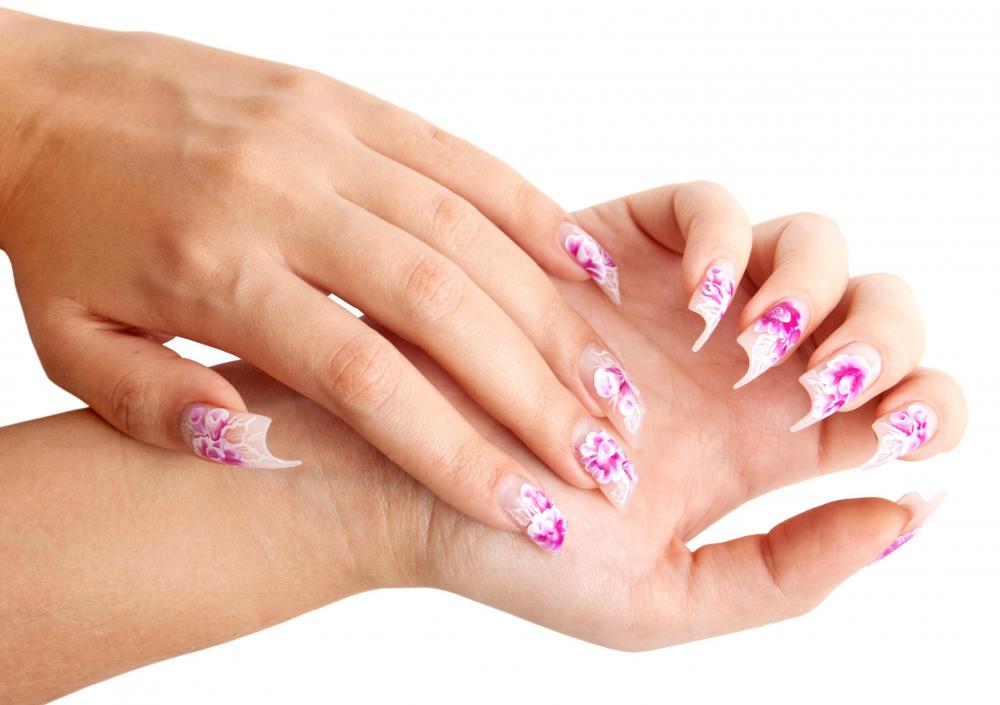 Make sure the decorations in your nail art set, such as rhinestones or nail art stickers, are not too bulky. Some decorations, when applied, have the appearance of being too large for the nails. Since some do not rest flush to the nail, they tend to snag on things and can lift and peel. Items applied with nail glue are often better than those that come with adhesive backing.
When you want to get a nail art set that includes paints, there are at least three things to consider. If there is nail polish in the package, try to get an idea of the quality of the polish. It is can be very frustrating to take the time to do your nails just to have the paint easily chip off. Think about the colors in a package before you buy it. You may like one or two but you should like most, if not, all of them. That they are included in the price is not a reason to purchase something you will not use.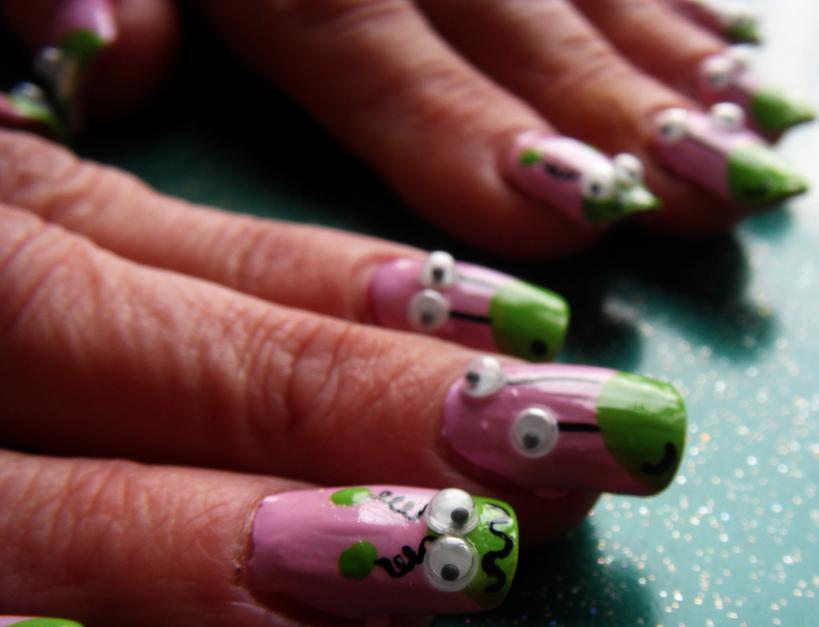 You also need to consider the size of the paints included in the nail art set. Some are little more than samples, which means you basically get enough in your kit to determine if you like it, then you have to spend more money to buy a larger container if you do. Read the package before you make a purchase to see if you can determine approximately how long the kit should last.
Designs can help give your nails a professional look, but applying those designs can be a very difficult task for a beginner. That task can be immensely simplified, however, if buy a nail art set with stencils. The difference between using stencils for nail design and not using stencils is comparable to the difference between drawing and tracing. Remember that stencils are also useful for doing French manicures.