How Do I Choose the Best Moisturizing Shampoo?
The best moisturizing shampoo for your hair depends on the texture and thickness of your hair. A shampoo that is full of moisturizers may weigh fine hair down too much. Hair that is particularly dry or frizzy needs a moisturizing shampoo with a lot of conditioners to keep it soft and manageable. Always read the ingredient list on the back of the bottle to make sure the shampoo does not contain chemicals, such as sulfates, that will dry out your hair. In some cases, the best shampoo may be a salon version instead of a version from the drugstore.
Many shampoos contain sulfates, such as ammonium lauryl sulfate and sodium lauryl sulfate. These ingredients help the shampoo thoroughly clean your hair and provide a great lather. One of the downsides of sulfates is that they strip your hair of its oils, drying it out. Ideally, a moisturizing shampoo shouldn't contain them.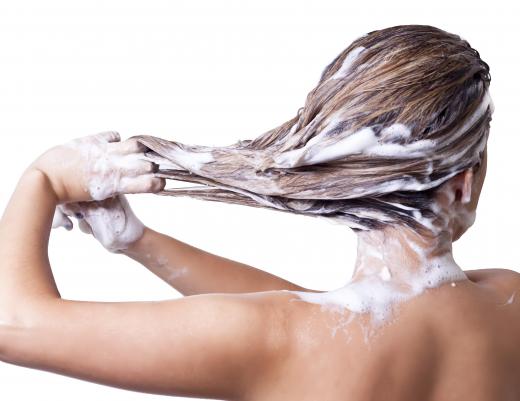 Ingredients to look for on a bottle of shampoo include emollients and conditioning oils. Some moisturizing shampoos also contain silicone. While silicone will smooth hair and create shine, it's an ingredient to avoid if you have fine hair. It can build up on your hair and eventually weigh it down. Other ingredients to look for on a bottle of moisturizing shampoo include amino acids and hydrolyzed wheat proteins.
Typically, a moisturizing shampoo that you purchase at a hair salon will have a higher amount of moisturizers than one that you can purchase at a drugstore. There is usually a substantial difference in price between a salon and a drugstore shampoo. If a higher-priced shampoo works with your budget, it may be worth the extra cost. There are many lower-priced, drugstore shampoos that will moisturize your hair as well. Unless you have particularly dry, brittle hair or hair that has been damaged from too much processing, a drugstore shampoo may be the most wallet-friendly and effective choice.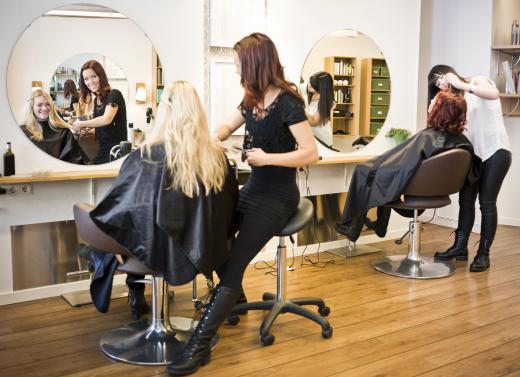 Consulting with your hairstylist may be an option if you are still unsure about the best shampoo for your hair type. She can make recommendations based on the thickness of your hair, its texture, and how much treatment your hair has undergone. Keep in mind, though, that some salons sell hair products. Your stylist may make a suggestion with the goal of you purchasing the shampoo from her. If you cannot get a good recommendation from your stylist, ask friends or family members which shampoos work best for them.
AS FEATURED ON:
AS FEATURED ON:






By: esp2k

Moisturizing shampoos are designed to help manage dry or frizzy hair.

By: HconQ

Asking friends for personal recommendations is one way to choose the best moisturizing shampoo.

By: gemenacom

Hair salons will typically sell shampoos that have a higher amount of moisturizer than those found at a drug store.

By: picsfive

There are many low-priced drugstore-brand shampoos that will provide effective moisturizing.