How Do I Choose the Best Mini-Elliptical?
The idea of a mini-elliptical is to attain the benefits of a standard machine, while having the advantage of a portable unit. Therefore, it's important to choose a machine that has a lightweight construction, yet is durable enough for everyday use. Optional features might include a calorie-burning counter and a digital timer. A compact unit that folds for easy storage is convenient as well. Shop at a store that sells exercise equipment where knowledgeable sales associates can offer suggestions and advice.
Ideally, a small elliptical should offer a reverse and forward movement. This allows more flexibility for working various leg and calf muscles. Several resistance levels should be offered as well. A basic model that does not include variable tension control will not offer a customized workout. It's important for beginners to start at the lowest tension setting on the mini-elliptical, then gradually increase resistance as stamina improves.
When choosing a mini-elliptical, the buyer should be cautious about buying a used machine. Pedals should not show signs of wear. There should not be any squeaks or noise when the pedals are moved.
A mini-elliptical trainer should have a digital display with a backlight. The lighted display makes it easy to read when using in poorly lit areas. The battery compartment should have easy access for a quick change of batteries as needed.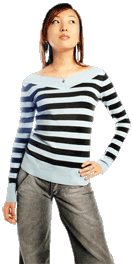 When selecting a mini-elliptical, it's a good idea to avoid a machine made with cheap plastic parts. The elliptical should be constructed of stainless steel. The elliptical pedals should be slip proof with good traction. Choose a mini exercise machine that is manufactured by a reputable company. The elliptical company should offer toll-free telephone support, email support, or a live chat option through the Internet.
Another option to consider is a mini-elliptical with handlebars. The handlebar feature will optimize a workout by offering an upper body workout as well. For those who want to firm and tone the upper shoulders and arms, or simply strengthen the upper body, a handlebar elliptical is a good choice. Look for handlebars that fold flat for compact storage.
For convenience, it's a good idea to purchase a mini-elliptical that is easy to assemble. Many models offer the convenience of no-tool assembly. Sporting goods shops or department stores often have display units for sale. A display model mini-elliptical will be fully assembled and it could also save money. When choosing a floor model, it's imperative to inspect the machine for damage, and be sure to receive a manufacturer warranty.
AS FEATURED ON:
AS FEATURED ON:






Woman with hand on her hip