How do I Choose the Best Mathematics Curriculum?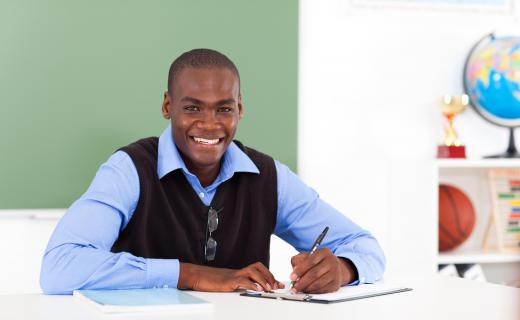 Mathematics curriculum may be studies in math chosen for one or more students, or it can be defined as the types of math subjects that have been studied by a single student. Choosing the best mathematics curriculum depends on this definition and also on how these choices are perceived by others. For instance, teachers have to design programs that will meet certain requirements or standards providing a specific amount of education in defined areas. In contrast, students have to make sure to take the classes that fulfill their math requirements or earn them different types of degrees. Given these difference there is no single best way to choose, except to adhere to standards set by a variety of agencies like high schools or universities.
The question of designing mathematics curriculum comes up a lot for home-based teachers educating their children. Homeschool teachers should look to state standards for guidance in determining what areas to teach, and they may also want to investigate the types of requirements necessary for people entering college. For universities, students may be expected to be ready to take Calculus, and this usually means having mastery in years one and two of algebra, and geometry and trigonometry.
Homeschool teachers can find a variety of materials to teach these subjects from sources like books and workbooks. They'll be most effective communicating this material if they have a strong grasp of it. When this isn't the case, home teachers might want to consider enrolling students in community college classes where curriculum for each subject is likely to be more well-rounded and where expert advice of teachers can better support students.
In many public and private K-12 schools, determining the best courses to teach and best material is usually made at departmental or higher levels. Teachers may not always get significant choice in things like books or other material to use, and since schools do tend to want to meet regional standards, teachers usually won't get to choose curriculum for optional studies.
Teachers usually are able to augment prescribed curriculum with additional materials. They might find these in other books, study guides, on the Internet, through computer programs, or they write materials. College professors are often able to freely select which books and materials they want students to use, but these books must still meet certain standards so students gain specific knowledge.
For students, there may not be much choice of mathematics curriculum until college. Then, if students are math majors, they'll need to determine which subject areas are of most importance. A degree program may mandate some subjects, but students also have a certain number of electives.
Again, the concept of best mathematics curriculum really doesn't exist. Instead, choice is individual. Students will gravitate toward those subjects of greatest interest, and they might explore diverse mathematical studies or begin to refine studies into certain branches of mathematics that could be studied more in depth at the master's or doctoral level.


By: michaeljung

Teachers are usually able to augment prescribed curriculum with additional materials.

By: Tyler Olson

Geometry is a standard component of mathematics education.

By: michaeljung

Educators who use mathematics curricula should choose programs that adhere to the standards mandated for their school district.