How Do I Choose the Best Marketing Materials?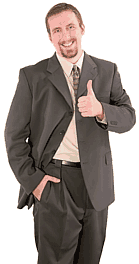 There are a wide range of marketing materials to choose from, and the options you pick will be dictated by the type of business you have and who your target customers are. To start, you need to sit down and brainstorm on the types of people who do, or would, buy your product or services. Then, research your target market and find out as much about them as you can. Remember to keep your messages tailored to your ideal audience and to choose marketing materials that your audience would find useful.
If you are selling a product or service you will probably want to get business cards and a website. These are marketing materials most businesses can benefit from since consumers of all ages now use the Internet to find potential service and product providers. Business cards are also beneficial since they are small and customers can easily refer back to them by keeping them on a bulletin board or in a wallet. If you have a lot of products to sell or features and benefits to describe, a catalog or brochure may also be beneficial.
Beyond these basic marketing staples, however, you should get creative in your marketing campaign and decide which types of collateral your target audience would likely respond to. Obviously, if you are selling to young teens, you should probably hand out T-shirts or baseball caps over refrigerator magnets or ballpoint pens with your business logo. You may consider handing out merchandise with your company name or logo, or you may give out free samples of your products to let customers try before they buy.
A blog is also great for most businesses. This will give you a chance to connect with your customers on a more personal level. Write blog posts about common problems and solutions, or offer helpful tips on buying items your customers may be interested in. Make sure to keep the writing casual, and do not mention specific products or services. Instead, focus more on your customers' needs and helpful ways of meeting them.
As an example, lets say you are writing a blog about storage solutions. You may sell a particular brand of closet organizer, but instead of going for a hard sell, give multiple tips on organizing a bedroom. Mention "closet organizer" as a generic term without mentioning an exact product. This will help you come across as helpful, knowledgeable, and friendly rather than pushy. This will give consumers a good feeling about you and your company, and when they have a need for closet organizers, they will remember you.
Social networking can be used in a similar way, as can white papers or reports. These marketing materials are usually much longer than a traditional article or webpage. Most often, they present a problem or issue and support that problem with facts based on research or statistics. After the problem has been set up, a solution is introduced and backed up by additional data. No information about you or your company should be mentioned until the very end, if you mention it at all.
White papers and reports are most often used in business to business communications to offer helpful information on emerging trends or industry issues. Additional marketing materials include sales letters and direct mailers or postcards. These can be very effective marketing tools for almost any industry, so long as the message is tailored to your target market. Both have pros and cons, although postcard mailers may be more effective unless you feel your customers need more information up front. Postcards work because they do not require opening, and they can have bright graphics or photos, allowing them to stand out amongst bills and letters.
When choosing marketing materials, the most important thing to remember is that no material will do the work for you. Your active marketing efforts through direct mail, email campaigns, and networking will gain you more customers than any marketing piece alone. They are tools to help you sell more effectively, but they will rarely do the selling for you.


Businessman giving a thumbs-up