How do I Choose the Best Maritime Insurance?
Choosing the right maritime insurance could be crucial to protecting your investment if something were ever to happen to your personal watercraft, yacht, commercial boat or other seafaring vessel. It is important to ensure that any insurance claim will get paid. To do so, you should investigate and choose wisely from among the coverage options and from the many maritime insurance companies and agents that are available. Some things to consider include the type of maritime insurance coverage that you need, how much coverage you need and the financial strength of the insurance companies that you are considering. You also can consult with an insurance professional for advice about which type of maritime insurance would be the best for you.
The first step in the purchasing process is figuring out exactly what type of maritime insurance meets your needs. Vessels for personal use can fit under various subcategories of boat insurance, such as small boat, yacht, mega-yacht, high-performance and personal watercraft such as jet skis. Insurance for commercial vessels includes coverage for cargo, commercial hull, marine liability, yacht club and dealer. Each of these insurance products suits a different need, which might or might not match your needs. For instance, cargo coverage would pay out for cargo damage or loss, whereas liability coverage would pay for marine repairs to another vessel if you are held liable for its damages.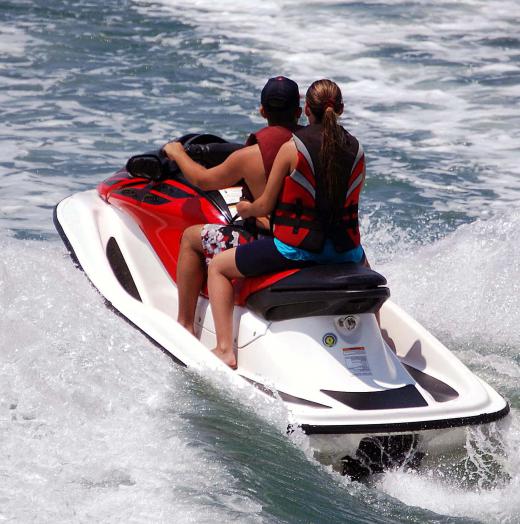 Not only do you need to know which maritime insurance product suits your needs, you should decide how much protection is required. As with any type of insurance, marine products can be bought to certain limits of how much they will pay out for a claim and at certain deductibles. This calculation is a matter of how much risk you want to be responsible for versus how valuable your boat or cargo is. If you do not like taking risks, buy the amount of insurance to cover the full value but with the lowest deductible. Of course, though, the more maritime insurance you buy, the higher its premium, or price.
The appropriate insurance professional can help you make these decisions. Maritime insurance is a specialty. The best choices for both an insurance company and the agent could be those with more experience working in this particular field. These professionals most likely have sold boat or cargo insurance to clients such as yourself, and they can better gauge what would meet your needs. What's more, experienced marine insurers and agents typically employ veteran insurance claims staff members who can best assist you if cargo loss occurs or if boat repairs are necessary.
Another important factor to consider is the financial strength of the maritime insurance companies you're considering. A financial rating from an accredited agency is a good indicator. If an insurance company's rating is high, it is more likely to be around when you need it to pay a claim. A less-reputable insurer, on the other hand, might offer cheaper prices but could be out of business by the time an accident occurs.


By: acnaleksy

Quality maritime insurance will cover any damage a boat receives when it is laid up on land.

By: benjaminlion

Cargo coverage is maritime insurance that protects commercial ships against cargo loss and damage.

By: Wimbledon

Maritime insurance for a jet ski falls under the personal watercraft category.