How do I Choose the Best Management Accounting Software?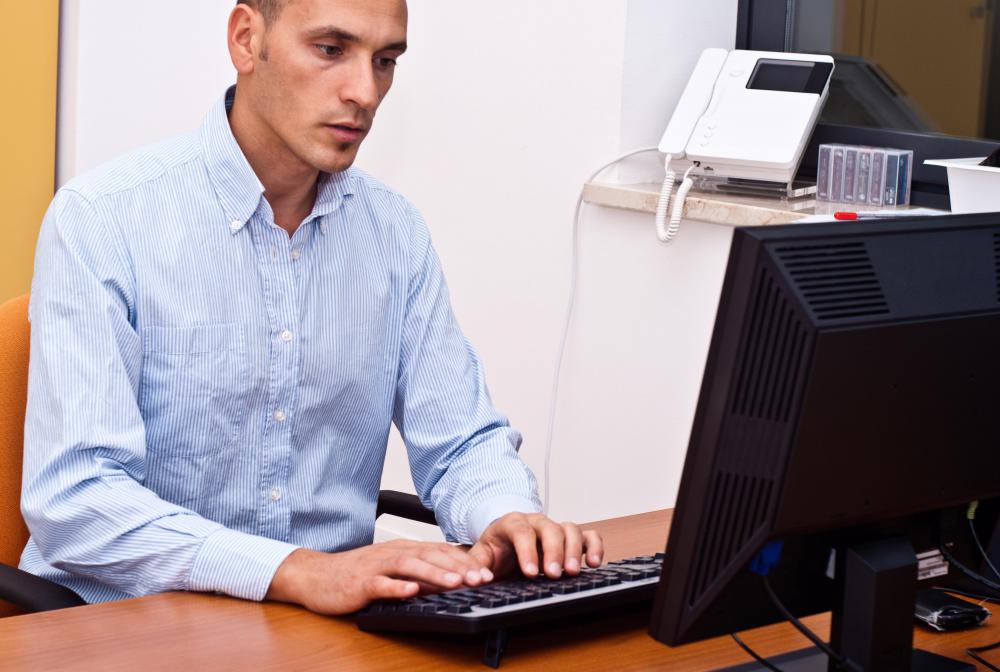 Management accounting normally includes the gathering and analysis of financial statements that allow managers and team leaders to make informed business decisions and develop effective plans and strategies. In order to increase the ease of gathering financial data and to reduce the time it takes, many professionals choose to use management accounting software. Type of program that is usually installed on a computer and includes a number of features that help accountants, managers, and executives plan for the future while optimizing their current status in terms of cash flow, budget, and risk. To choose the best kind of management accounting software, it might be a good idea to determine the size and needs of your business, since this may affect the kind of software you choose.
An important feature of many kinds of management accounting software is the ability to view statistics related to all client accounts, warehouses, or bank transactions in real time. For smaller businesses, there may be only a few warehouses, minimal bank activity, and a small number of client accounts, so the best software can reflect these small numbers with fewer potential users and modules. Larger businesses, on the other hand, may do business with hundreds of different entities and subsidiaries, have warehouses in a number of different locations, and serve hundreds of even thousands of clients. When this is the case, the software needs to allow access to hundreds of potential users and supply a greater amount of modules for real time financial analysis.
Some management accounting software users expect certain outcomes. In other words, they use the software believing that certain goals will be achieved. To choose the best software, you may want to consider desirable outcomes, such as enhancing your cash flow with a greater level of transparency. Transparency allows financial managers and accountants to get a clearer view of where their money is coming from and how it is being put to use.
Smaller business owners may appreciate management accounting software that allows them to save time and may even allow them to avoid hiring accountants. Larger business executives and managers, on the other hand, often seek management accounting software that offers them the ability to bring a complex system of transactions together into a unified statement. This process is known as creating a consolidated financial statement, and it can be essential to determining the overall health of a parent company with a number of different entities.
Many financial professionals choose management accounting software based on recommendations from colleagues and financial advisers or consultants. Cost can often be an important factor when making this decision. User friendliness of the primary interfaces is another factor that many financial professionals keep in mind.
Smaller business owners may appreciate management accounting software because it saves them time.