How do I Choose the Best Malpractice Insurance?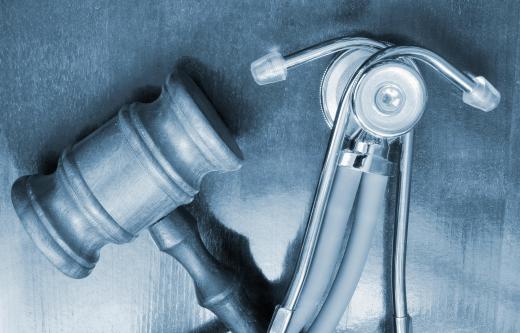 Choosing the right malpractice insurance is a task that is a little more involved than making a couple of quick calls to insurers. Also known as professional liability coverage or errors and omissions insurance, this type of insurance plan is designed to help defer expenses associated with claims of negligence or some other breach of professional conduct during the course of engaging in tasks related to the practice of a profession. In order to secure the right type and level of coverage, it is important to identify insurance providers that specialize in the coverage required, have the most competitive rates, and are known to settle claims quickly and accurately.
While many people associate malpractice insurance with health care professionals, not everyone is aware that this type of coverage is also carried by contractors, architects, and others who engage in tasks that involve some sort of interaction with the general public. Over the years, different providers have developed malpractice insurance packages geared specifically toward the needs of specific groups of professionals. Focus your search for the right carrier by determining if the plans offered are relevant to your profession. In some cases, this means looking for a customized package within a roster of plans related to a given industry. For example, a nurse would want to secure medical malpractice insurance, but would probably need terms of coverage that are a little different from those carried by a surgeon or even a general practitioner.
Once you've identified providers who offer the type of malpractice insurance you need, investigate the background and reputation of each insurance company that appears to be a good fit. The goal is to determine if the company has a reputation for dealing ethically with its customers, and is quick to respond when a claim is filed. In addition, find out how long it usually takes for a claim to be settled and paid in full. This will help minimize the potential for additional legal action for non-payment after a court has awarded a judgment to a plaintiff.
Cost is also an important factor when considering different options for malpractice insurance. While the insurance is never inexpensive, try to get as much coverage as possible in exchange for the premium. Assuming that the carrier has a solid reputation for honesty and quick settlement of claims, and the rates for the coverage are among the best available in your area, lock in the coverage as quickly as possible.


By: Valeriy

A doctor or nurse should always have medical malpractice insurance to protect against potential lawsuits brought on by patients.

By: beerkoff

Workers in the medical profession typically have medical malpractice insurance.