How Do I Choose the Best Long Fur Coat?
To choose the best long fur coat, decide whether you want a genuine fur or an imitation. A fake fur, sometimes referred to as a faux fur, might be less expensive and many faux fur styles can look very realistic. If, however, you purchase a genuine fur, the coat could require more care. You also need to decide what type of fur you would like. Beaver and fox are both popular and can be found in both genuine and faux fur styles.
If you primarily want a long fur coat to keep you warm in cold climates, you probably would do well with wolf fur. Many synthetic furs also can offer you that warmth. Keep in mind, however, that a full length coat will most likely cost more than a shorter coat. If you plan on wearing your long fur coat with boots, choose a style that falls slightly below the knee.
Regardless of whether you choose a faux or genuine long fur coat, consider how much money you are willing to spend. It is best to do some comparison shopping before deciding on a new fur coat, as this could be a major investment. Look in the newspaper for sales and check local auctions as well. You might be able to obtain a good deal on your fur coat from an estate sale.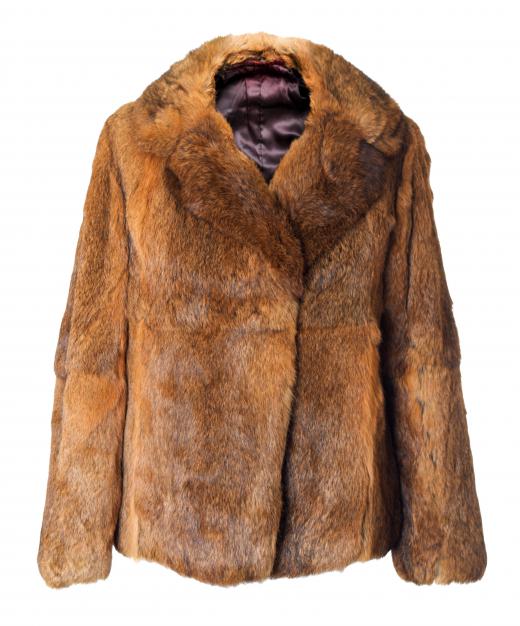 Consider the color of your new long fur coat and how many outfits you can pair it with. White or black will typically go well with most colors, although brown might be more difficult to coordinate with. A light color might also be difficult to keep clean. Other choices for your long fur coat might be multi-color patterns or patchwork designs.
Not all fur carriers and designers are alike. It is important to do some research to locate reputable fur dealers in your area. Inquire about the return policy on the fur coat as well.
If you purchase a second-hand long fur coat, inspect the entire coat thoroughly, including the underside and pelt. Check for snags or rips on the inside of the coat and in pockets. Also look for loose pieces of fur or a coat that appears to be shedding. Resist the temptation to buy a used fur coat from the classified section of the newspaper. Buying fur coats from individuals with whom you are not acquainted is risky.


By: Subbotina Anna

A neutral color goes with more outfits.

By: JackF

A long fur coat made from wolf's fur is ideal for colder climates.

By: Virginie Soucaze

Chinchilla fur is used to make soft coats.

By: zakaz

A brown fur coat may be more difficult to coordinate with other clothes.