How Do I Choose the Best LED Flashlight?
A flashlight with light emitting diodes (LED) can be very effective for a number of activities. If you are in the market for an LED flashlight, it can be helpful to know how long the batteries might last or if it is rechargeable. In the event you plan to use this device outdoors, a waterproof flashlight would be ideal for you. Open the flashlight to see if some of the components are made from rubber, because one of these models can be somewhat shock-resistant.
An LED flashlight typically uses fewer batteries than a traditional flashlight, but you may still need to replace them from time to time. Some models are rechargeable, and one of these flashlights might be a good choice if you plan to use it for an extended period of time. It is helpful to know the type of batteries required for this LED technology so that you will be able to have a fresh supply on hand.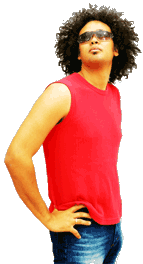 Many people like to use an LED flashlight outdoors when hunting, fishing, or hiking. For outdoor use, you may want to choose one that is waterproof so that rain or snow will not render it inoperable. You may want to consider one that floats if you plan to take the flashlight with you when you are boating. Ask a sales representative to show you waterproof flashlights and recommend one that can be used in inclement weather.
You may also want to use your LED flashlight in very rugged terrain, in which case you will want one that is somewhat shock resistant. If possible, open up the flashlight to see how well it is constructed. At least some of the gaskets inside should be made of rubber, and if the canister itself is also lined with rubber, this could be an added bonus. Having some rubber parts will help the flashlight absorb shock in the event it is dropped, especially if it is dropped on very hard surfaces, such as pavement.
One of these models may have red, blue, violet, green, or yellow light, and each one has a very different purpose. Red is often used at nighttime, while blue may be used for finding small objects in grassy areas. If you only plan to use this flashlight occasionally, you may want to choose a color based on personal preference. Taking the time to select the right model of LED flashlight will benefit you greatly whenever the time comes for you to use it, no matter what color of light you choose.
AS FEATURED ON:
AS FEATURED ON:






Man with hands on his hips