How Do I Choose the Best Laundry Powder?
Choosing the best laundry powder can help to ensure that you and your family's clothing comes clean and does not irritate anyone's skin, and make clothing last longer. First, decide whether you want a concentrated or unconcentrated detergent. If you have a high-efficiency (HE) washing machine, make sure that you pick a laundry powder that is meant for it. Those who have young children or who are sensitive to dyes or fragrances commonly used in detergents may want to opt for product without these ingredients. Some powders also contain ingredients that help to keep whites crisp and colored clothing bright; if you or your family are prone to staining clothes, finding a product with these properties can be helpful.
There are two types of laundry powder available: concentrated and unconcentrated. Both varieties clean clothes efficiently, however, concentrated detergents require that you use less product. If you do not want to have a large container of laundry powder in your house, a concentrated detergent may be best. Information indicating whether a product is concentrated is typically located on the front of the packaging.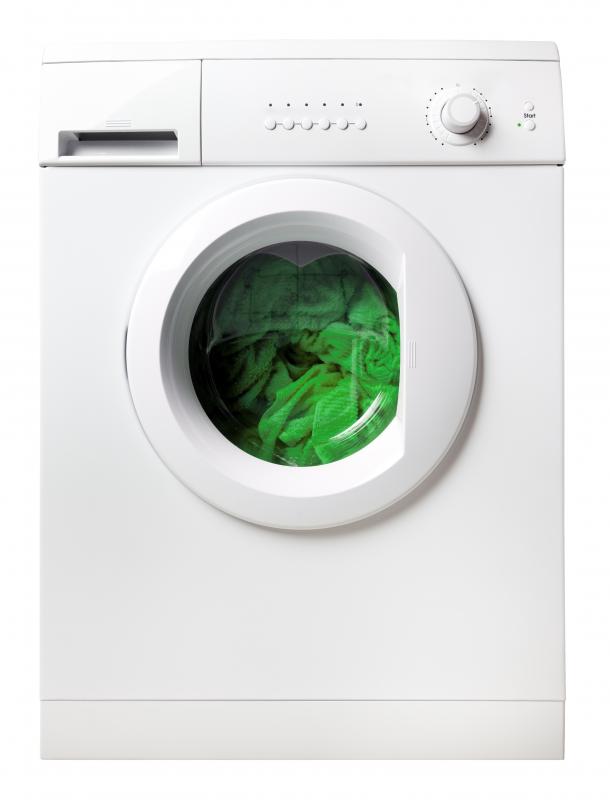 If you have an HE washing machine, it is important that you choose a laundry powder meant for the machine. Traditional powders typically suds up too much in HE washers, and can cause the machine to overflow and limit its washing capabilities. If you have a regular washing machine, you can use HE laundry powder, however, these products are typically more expensive and do not clean clothing any more thoroughly than non-HE powder.
Households with small children should typically choose a laundry powder that does not contain any dyes or fragrance to protect their sensitive skin. While you can pick up a detergent that is specially made for small children and babies, powders that do not contain dyes or fragrance are often similar to these specialty products, even if they are not marketed as such. If you or anyone in your home has sensitive skin or skin issues such as eczema or allergies, it can also be beneficial to choose a product without these ingredients.
A laundry powder that contains color brightening ingredients can help to make your clothing last longer, and can be especially useful if you or a member of your household spends a lot of time doing manual labor or if you have children who are prone to stains. While laundry stain treatments or detergents meant to lift difficult stains can be useful, they can also start to fade the color of your clothes. Choosing a powder that can lift stains as well as brighten whites or colored clothing can often help clothes that are regularly soiled to stay looking new for longer.