How do I Choose the Best Land Mortgage?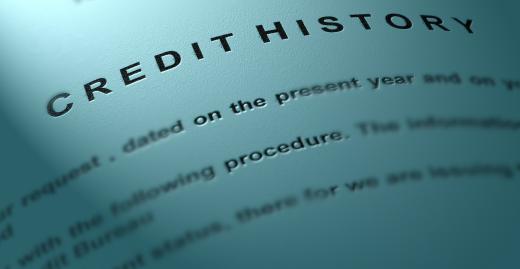 To choose the best land mortgage, your top priority may be selecting a loan with the lowest interest rate. The interest you are required to pay on a loan influences how much the mortgage costs over the length of the loan. The reputations of the lenders you are considering matter as well, and avoiding those with spotty reputations may increase your chances of selecting a suitable loan. You may also consider a lender's loan criteria and the length of the repayment term in choosing the best land mortgage.
One of the most important considerations for choosing the best land mortgage is the interest rate you will have to pay. This is because the interest you agree to pay on a mortgage can dramatically increase the overall cost of the land. Lower-interest loans are typically more desirable because they allow you to pay less over time. Securing the lowest interest rates often requires shopping around for a loan and comparing rates. If you accept the first land mortgage you are offered, you may come to regret it later.
The reputation of the lenders you are considering may also influence your decision-making process when you are trying to select the best land mortgage. Some lending companies have reputations for behaving unethically or misleading borrowers. Steering clear of these lenders and requesting quotes from lenders that come highly recommended is likely to be a step in the right direction.
You may also compare land mortgage lenders based on the borrower criteria they seek. By learning the basic criteria each lender sets, you can cross those that are unlikely to approve you off your list. Basically, this step may prevent you from wasting time with lenders that are unlikely to help you and instead focus on those that are more of a sure thing. For example, if you learn that a particular lender doesn't usually approve loans for people in your income level or with your type of credit history, you can move on to seek a quote from a lender that is more suitable for you.
The length of a land mortgage is important as well. You may prefer a mortgage with a shorter repayment term if you would like to have complete ownership of the land sooner rather than later. This may, however, require higher monthly payments that may be harder to fit in your budget. If you choose a mortgage that allows a longer repayment term, on the other hand, your payments may be lower, but you will have the debt for an extended period. Additionally, the life of the land mortgage you choose may also influence how much you pay overall. Spreading your payments out over many years typically translates into more interest paid over time.


By: karam miri

A person who wants a land mortgage may need to have a good credit history.