How do I Choose the Best Interview Clothes? (with pictures)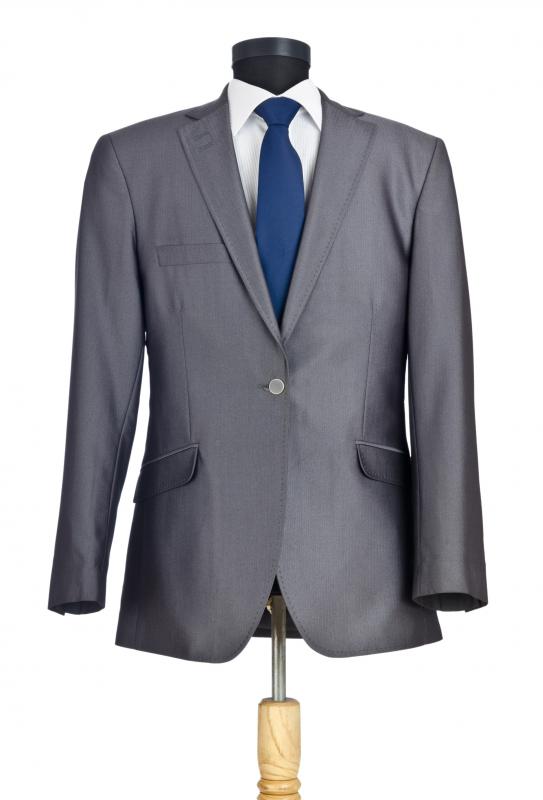 To choose the best interview clothes, you will first want to determine the type of clothing that is worn every day at the workplace to which you are applying. In general, it is always best to be overdressed rather than be dressed too informally, but you don't want to go overboard. At the very least, choose interview clothes that are clean and tailored to fit you well; you want to look neat and well groomed, not sloppy, even if you are just wearing a simple pair of slacks and a button-down shirt.
When interviewing for a professional position in a formal office environment, or any type of professional position, your interview clothes should reflect that. In this case, you might choose to wear a suit; the suit can be any dark, neutral color, but gray or navy blue are some of the most popular for a job interview. The rule of thumb in this case is to dress for the job you hope to get; if you'll be wearing a suit every day at work, then you should certainly be wearing one in the interview. If this feels too formal or uncomfortable, a pair of well fitted slacks or a pencil skirt can also look very nice and professional, paired with a button-down shirt, blouse, or sweater. As a general rule it is best to avoid wearing short sleeves to a professional interview, and certainly not a T-shirt.
Even if you are interviewing for a non-professional position, you will still want to choose interview clothes that are clean and neat. In this case you will typically dress a little nicer than you would for everyday work, but this is because you want to make a good impression and stand out over the other people interviewing for the job. Wearing jeans to any interview is frowned upon, but if you must wear jeans, choose a new pair with a very dark wash. In addition, never wear shorts to a job interview, which is very unprofessional. Be sure to iron your clothing as well, even jeans.
Another important aspect of interview clothes is accessories, which should generally be kept to a minimum to look as professional as possible. Men should be freshly shaven for an interview, and the hair should be clean and well groomed. Clothes should not be too revealing for a job interview either, which also looks very unprofessional. Don't forget that shoes should be clean and shined as well. While interview clothes are important, keep in mind that the interviewer is most interested in seeing what type of person you are; so don't obsess over your final choice.
Men usually wear suits for a professional interview.

An applicant's interview clothes should reflect the seriousness of the occasion.

Clothes should be ironed before an interview.

Reflect the corporate culture in clothing style during an interview.

For a successful interview, applicants should be on time, dressed and groomed professionally and prepared.

Men are typically expected to wear polished shoes with long dress socks to job interviews.