How do I Choose the Best Internet Answering Service?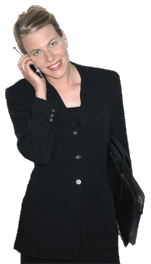 When you want to choose the best Internet answering service, there are many things to consider. For instance, you may compare companies based on the information you gain from referrals and reviews. You may also compare companies based on how well the services they offer will suit your needs; cost also may be a consideration when making your decision. Additionally, you may use free trials of the services you are considering to help you select the best one.
One of the most important things to consider when you are attempting to choose the best Internet answering service is the reputation of the company you are considering. Most companies will promote themselves as the best answering service because they want your business. To avoid being swayed by effective advertising, you may do well to seek referrals and reviews before making your decision. You may ask business associates to refer you to the Internet answering services they use. You may also search Internet reviews to discover which companies are highly recommended online.
You may also find it easier to choose the best Internet answering service if you contact the companies you are considering and ask questions about their services. You may, for example, ask how long they've been in business and if they use up-to-date technology in answering calls. You may also ask how the answering process works and how quickly they will answer your calls. Ideally, your calls will never be missed, and your callers will never hear a busy signal. Additionally, you may ask how you will retrieve your messages.
Some Internet answering services may offer complementary services you want for your business. You may want, for example, a service that takes e-mail and fax messages in addition to answering phone calls. Some companies, however, don't offer extra perks. The best Internet answering service will be the one that offers all of the services you need at a price you consider affordable.
Sometimes it is difficult to tell if a service will truly work well for you without having an opportunity to try it. For this reason, you may find free trial offers from Internet answering services particularly helpful when you are trying to choose the best one. If a service you are considering doesn't automatically offer a free trial, you may do well to contact the company anyway. You may be able to negotiate a chance to try the service if the owner or manager believes you are serious about becoming a customer.


Businesswoman talking on a mobile phone