How Do I Choose the Best International Law Internships?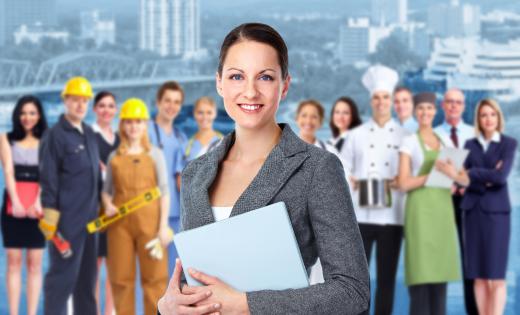 Before you begin looking for available international law internships, you will need to have some criteria in mind to help you narrow your choices. First, you need to know which sort of law you are hoping to gain experience in. International law internships are offered in a range of subject areas, from criminal law and human rights to international trade and business practices. You must also decide whether you are willing to travel abroad or whether you would prefer to work in a domestic law firm or court that simply handles international work. Once you have a good idea of exactly what it is you are looking for, it will be much easier for you to critically evaluate your options and find the best opportunity for you.
International law internships, like most legal internships, are typically offered over the summer months, and many are designed to lead to more permanent employment after graduation. This is particularly true of interns hired before their final year of law school. Permanent employment is rarely guaranteed, but is usually a factor of both job performance and personal rapport with other lawyers and staff members. In this respect, internships are somewhat like probationary employment. Choosing a good fit is important not just for your own personal learning but also possibly for the development of your future career.
The first thing to do when looking for international law internships is to nail down exactly what it is you are hoping to find. Most international law internships are offered through law firms. Some of these firms will be in your country, but others will be abroad. Internships are also sometimes offered by international courts and tribunals as well as through nonprofit organizations and international legal aid groups.
Most opportunities offered through law firms are paid internships. Work for nonprofits is more likely to come in the form of unpaid internships. It is also important to keep in mind that living and working abroad can be quite expensive, even if only for a short span of time. Take a careful accounting of your finances and decide what is feasible before deciding on any particular sort of internship.
International law is not itself a legal subject. Rather, it is a broad legal category that covers many different pieces of other, more tightly-defined disciplines. International criminal law, for instance, deals with crimes committed across borders, and the extradition of offenders abroad; in the corporate setting, international law deals with the unique challenges companies face when trying to simultaneously comply with several countries' legal codes. Aspects of international law also touch family law, human rights, contracts and complex transactions, and tax law. A big part of choosing the best summer internships is locating opportunities that are within your areas of interest.
You can often start this search online by visiting organizations' websites directly. The career services office at your school should also have a host of information on student internships that are available in international disciplines. Most law school career counselors are great resources who may have access to more internship information than you would find on your own.
Almost all internship providers require interviews as a part of the application process. Depending on the location of the employer, these interviews may be over the phone. Whatever their format, these are great opportunities to find out more information on the job directly from your would-be bosses. Ask questions about what kind of work experience you will get in the program and find out about whether the internship is designed to lead to further career development down the line.


By: Kurhan

International law internships are offered in a range of subject areas, from criminal law and human rights to international trade and business practices.