How do I Choose the Best Interior Design Distance Learning Program?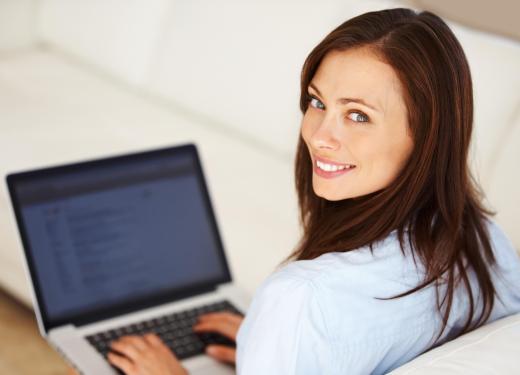 An interior design distance learning program allows a person to achieve education and certification in interior design while completing a large portion of the work over the Internet and at home. Taking part in an interior design distance learning program is a great way to jump start a new career for those with work or family commitments who cannot manage traditional school programs. Choosing the best interior design distance learning program will depend on many factors, including certification levels, requirements of the program, and cost. Doing considerable research before choosing a program can help ensure the best possible education for the price.
One of the most important concerns when choosing an interior design distance learning program is the level of certification or degree offered. Some courses offer a certificate of completion, while others receive approval from an accrediting organization to offer associate's or bachelor's degrees. An associate's or bachelor's degree given from an accredited distance learning course is considered at par with those from traditional universities, and may be important to pursuing a professional career as an interior designer.
Another important consideration is whether the interior design distance learning program allows credits to be transferred in for credit. People who began their education at another school, or those who took classes in the past may be able to receive credit toward their degree at certain distance learning schools. It may even be possible to skip whole years of training and obtain a degree within a short period of time if enough transferable credits exist. For people with past college experience, a distance learning program that allows credit transferring can turn a years-long program into one that lasts only months.
Carefully read all information that explains the amount of distance learning versus practical or in class experience. While some organizations conduct classes almost entirely online, many do require students to meet in groups or attend extension courses at a nearby university or trade school as part of the program. Be sure to find out how much classroom or practical training will be required before agreeing to take the course.
While many distance learning programs are less expensive than traditional universities, there are still significant costs associated with this type of schooling. Be sure to get detailed lists of costs for tuition, materials, and other required fees. In addition, consider the cost for living expenses, additional materials such as books, and any transportation fees associated with practical classes or seminars. Many distance learning programs have financial aid programs, scholarships, and grants that can help defray some of the expense.


By: Yuri Arcurs

A woman taking an interior design distance learning course.

By: slavun

A home decorated by an interior designer.