How Do I Choose the Best Interior Decorating Online Classes?
Interior decorating online classes are a great option for many people who might find it difficult to attend a traditional brick and mortar school. When choosing these types of courses you might consider a variety of factors such as school accreditation, what training the program offers, and whether it properly prepares you for future goals. Having resources such as internships, work credit, or job placement assistance might also be good things to look for.
Schools are generally accredited by an organization that determines standards of instruction that should be met. While this may not be an endorsement of quality, it does show you that these institutions have worked to develop programs that meet specific goals for that career field. If this is important to you, choosing accredited online courses would generally be your best option.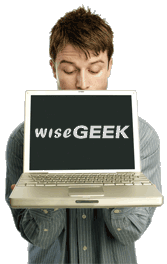 The coursework offered by a program is another factor you might consider when choosing interior decorating online classes. Decide whether you want to have a broad overview of interior decorating or specific knowledge for working within a certain sector such as commercial real estate. This will likely help you find courses that offer what interests you. Knowing the time frame during which you would like to finish your classes will generally also assist you in finding a program that fits your needs.
In addition to the actual coursework offered, you should typically consider whether the interior decorating online classes prepare you for future goals. Some institutions might offer a certificate program instead of degree programs; both have pros and cons. If you are interested in being licensed by an organization check to ensure your interior decorating online classes will give you the qualifications necessary to meet your goals.
While generally not necessary to course completion, having access to additional school resources might be a good component to look for when choosing your institution. Internships or work credit typically provide students with on-the-job training that is oftentimes invaluable for a future career. Job placement assistance can sometimes help students find work through school alumni, business connections, or by training them on how to properly apply and interview.
Additional resources to look for are those that are designed to help students academically. When attending interior decorating online classes you generally will not have instant access to an instructor. Having the option to email someone for additional help or to tap into other resources such as tutoring or additional lectures and drills can be helpful. These types of resources are generally available at no additional cost to students.
AS FEATURED ON:
AS FEATURED ON:






Man holding computer