How do I Choose the Best Insolvency Practitioner?
If you are planning to declare business bankruptcy, you will need to find a good insolvency practitioner in order to proceed. One of the first steps should be to ask others for referrals to this kind of professional, as your friends, family, or accountant may know a few. Once you have narrowed down your list to a couple, you should visit their offices to get an idea of how organized they are. Before you make your choice, you will need to ask a variety of questions about how each insolvency practitioner would handle your case.
You should first ask others for the contact information of professionals experienced at insolvency procedures. You friends, family members, and colleagues may have a few names to offer, as they or someone they know might have had to declare bankruptcy at some point. You can also ask your accountant for a referral, especially since he may even nominate himself for the role since most insolvency practitioners have an accountancy background. Before you decide to use your accountant as your insolvency practitioner, however, make sure that he has experience in this field, and also that there is not conflict of interest.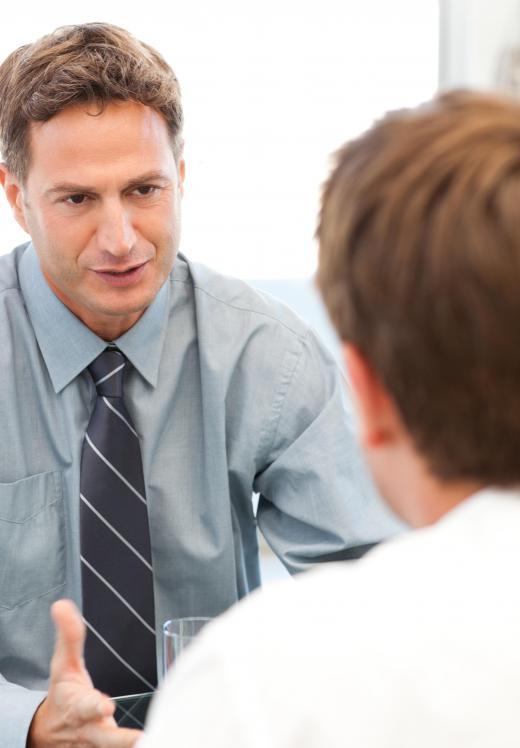 Once you have the contact information of a few insolvency practitioners, your next step should be to meet with them at their offices. Some may offer a free consultation before you commit to their services, which you should take advantage of. It is important to consider the state of their office, as a disorganized, messy desk could indicate that organization is not their forte. Take note of whether their staff seems professional and welcoming, as well, since you will likely have to see them each time you meet with your insolvency practitioner during the process. Of course, location should also be considered, since a long drive is not usually desirable when you have to meet with your practitioner often.
Finally, it is important to ask pertinent questions before you choose an insolvency practitioner. You should find out whether you will be working with him or his staff the majority of the time, as well as how accessible he will be to you during the process. The history and qualifications of the insolvency practitioner are also important, so you should ask about certifications and the amount of experience with insolvency cases. Be sure to ask questions about the procedure itself, including the likely timeframe for it, and the main steps that you should take to get it successfully completed.
AS FEATURED ON:
AS FEATURED ON:






By: WavebreakMediaMicro

Before choosing an insolvency practitioner, it is wise to request a free consultation.