How Do I Choose the Best Inland Marine Insurance?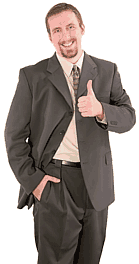 In spite of the fanciful name, inland marine insurance is not just about travel by water. Sometimes known as transportation insurance, this particular type of coverage can be invaluable when moving goods or mobile property across any type of distance, by means of rail, van or truck, or some type of ship or other water based vessel. Since the insurance not only covers goods in transit but also the employees who accompany the goods, this type of insurance is helpful for many different types of companies. Taking the time to evaluate different insurance plans based on factors such as scope of coverage, price, and deductibles will make it easier to choose the right inland marine insurance policy for your needs.
One of the first things to consider with any inland marine insurance policy is the scope of the coverage provided in the terms and conditions. Ideally, you want something that will directly address the types of conveyance that are used to move goods between production sites as well as move finished goods from a distribution center to your customer. Consider all the methods used to ship goods to customers, including how often you make use of long haul or short haul trucking over a roadway, courier services, rail services, barges and ships, and even air deliver services. Make sure all the modes of transport used by your company are addressed in the terms of the inland marine insurance contract.
After determining that the scope of coverage provided is relevant to your business operation, look at little closer at the benefits provided for each type of conveyance, including any deductibles or co-pays that may be associated with each of those modes of transport. Seek to obtain the most agreeable mix of deductibles and maximum coverage possible, given any limitations that may apply due to governmental regulations and other factors. The idea is to secure inland marine insurance that will cover the majority of any loss without also triggering much in the way of co-payments of any kind.
As with any type of insurance coverage, the cost of securing and maintaining the inland marine insurance will also be a major concern. Think in terms of the both the amount and the frequency of the premium involved. Plans of this type are offered with premium schedules that range from monthly installments to larger payments that are due annually or semiannually. Assuming that the scope of coverage and other terms are a good fit for your business, go with the premium schedule that is most workable for your company budget. Doing so means the company will have little difficulty managing the insurance plan effectively, and you do not have to be worried about interruptions in coverage at what could be a very inopportune moment.
Businessman giving a thumbs-up