How do I Choose the Best Huntington's Disease Treatment?
Huntington's disease is a brain disorder that is passed down from generation to generation. This genetic disorder is characterized by a slow degeneration of specific nerve cells in the brain, resulting in a host of symptoms. There are two forms of Huntington's disease, more commonly adult onset with a small percentage experiencing symptoms in childhood or adolescence. In most cases, Huntington's disease treatment is geared to reduce the affects of the symptoms as much as possible, as there is currently no cure for this disease. The treatment usually includes medications to control unwanted body movements and changes in the patient's personality.
This disease is caused by a defect on chromosome 4 that causes one part of a person's DNA to repeat several times. The DNA section repeats 10 to 35 times in a healthy person, while for someone with Huntington's disease, it will repeat 36 to 120 times. Research has shown that the more times the defective gene is passed along through generations, the higher the incidence of repeating DNA sequences will be, causing the disease to appear at younger ages. The symptoms typically appear in the patient's mid 30s and 40s. In some cases, the symptoms may manifest earlier, but Huntington's disease treatment can help slow down the disease's progression.
There are a few types of medications used for Huntington's disease treatment. It is not uncommon for patients to experience serious psychological and emotional symptoms as a result of Huntington's disease, and many develop signs of paranoia and psychosis in addition to irritability and severe anti-social behaviors. Feelings of restlessness and constant fidgeting are common as well. The medications used to treat these symptoms include dopamine and other drugs commonly used to combat depression, psychosis, and personality changes. These treatments are given to slow the damaging mental and emotional effects of the disease and are primary prescribed to keep the patient as comfortable and viable for as long as possible.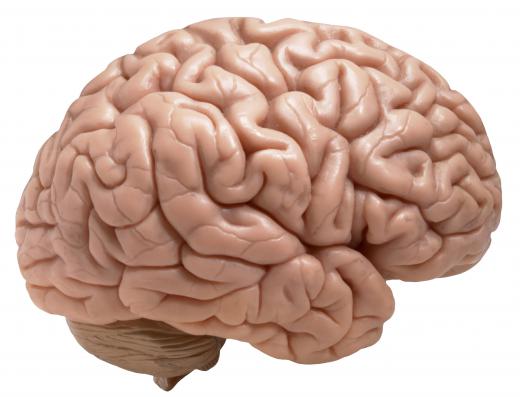 Another type of Huntington's disease treatment used include medications designed to control the physical symptoms of the disease. Those symptoms include uncontrollable movements of the face, arms, and legs usually characterized by jerky, quick motions. It is also not uncommon for the patient to develop an increasingly unsteady gait and balance problems. Drugs such as amantadine and haloperidol are prescribed to help reduce the uncontrollable movements and provide some relief to the patient.
Huntington's disease is a progressive disorder and even with treatment the patient's symptoms will continue to decline. Many experience dementia with other changes such as loss of speech and chronic confusion and disorientation. Some studies also are suggesting the use of co-enzyme Q10 to slow the course of the disease.
AS FEATURED ON:
AS FEATURED ON:






By: rainbow33

Patients with Huntington's disease may eventually experience dementia.

By: marksykes

Huntington's disease is a genetic disorder characterized by a slow degeneration of specific nerve cells in the brain.