How Do I Choose the Best Home Remedy for a Stiff Neck?
To choose the best home remedy for a stiff neck, you first need to understand what's causing the problem. If your neck muscles have suffered a minor injury that doesn't require medical treatment, then icing can reduce inflammation and pain. Heat treatment can help if the muscles are tight and sore but haven't suffered an injury. Other treatments, such as massage and improving posture, also can reduce the effects of a stiff neck.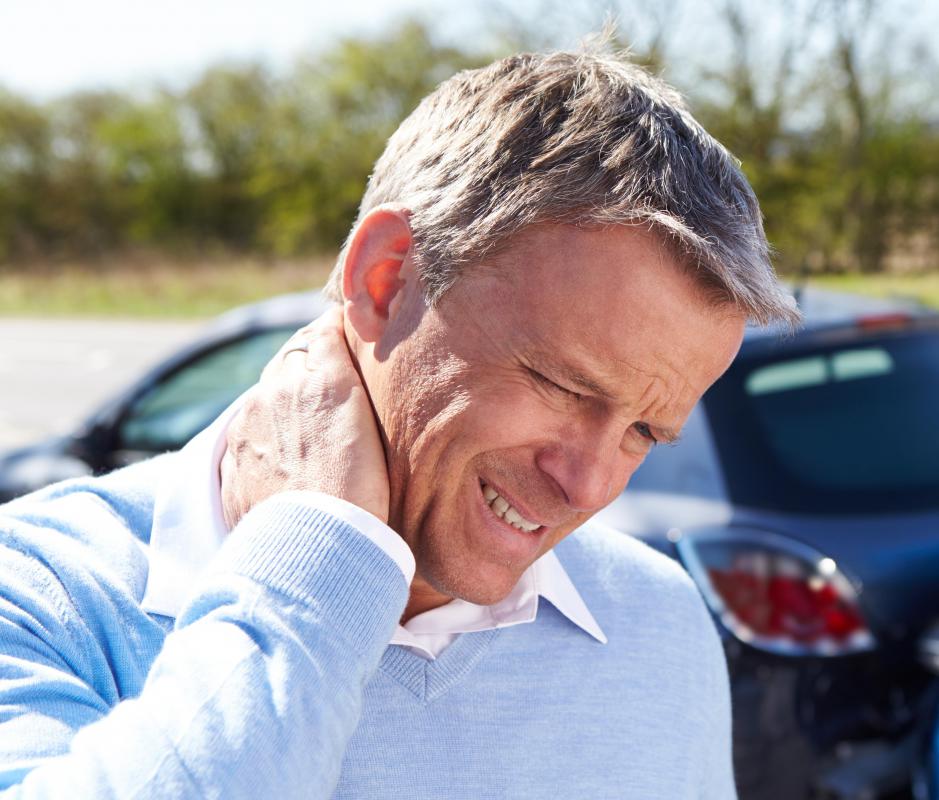 Before choosing a home remedy for a stiff neck, you should first evaluate the severity of your problem. If you have minor neck pain and haven't had it for longer than a few days, then some simple home remedies may help. Severe pain, or neck ache that hasn't gone away for a while, should be examined by a doctor. This is because there are a number of conditions that can cause a stiff neck and may require medical treatment.
Neck muscles, like other muscles in the body, need to be given time to recover after an injury. A simple home remedy for a stiff neck is to lie down. This takes a lot of stress off the neck and gives the muscles time to relax and start recovering.
Icing can be an effective way of reducing inflammation in the neck. It also numbs the area, leading to reduced pain. To ice your neck, crush up some ice and put it into a thin plastic bag. Before applying it to the skin, make sure the area is covered with a towel or other cloth. It's important never to apply ice directly to the skin.
In contrast, heat can sometimes be effective at easing a stiff neck. Heating up a muscle often causes it to relax and also increases circulation to the area. If your neck muscles are tight and stiff, then a short period of heat may help. It's important not to use heat too much, and it shouldn't be applied after a recent injury, because it can increase inflammation. Some people find that alternating between ice and heat treatments helps to reduce pain.
Massage is another home remedy for a stiff neck that can be very effective. Gentle massage of the stiff area, as long as it's not too painful, helps to increase blood flow. It also relaxes the muscles, which can reduce the effects of a stiff neck.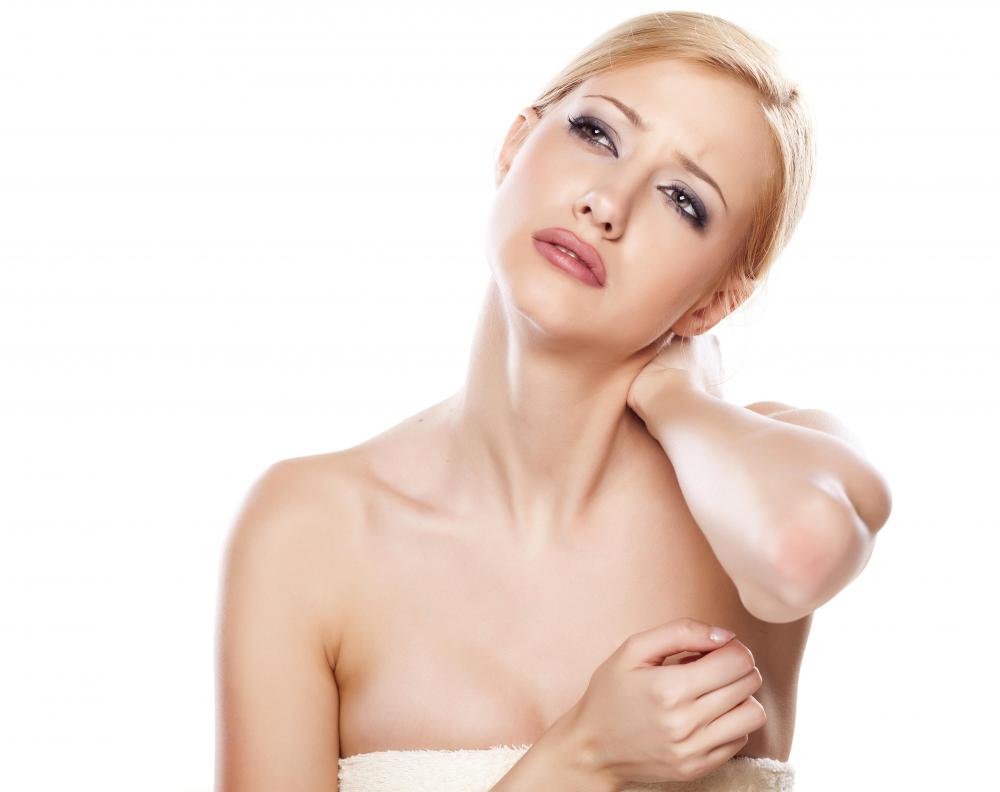 There are a variety of other home remedies for a stiff neck. Improving posture, for example, is often essential for long-term relief. Avoiding stressful situations and trying to stay relaxed also may reduce the tension in your neck muscles. Techniques such as mediation and abdominal breathing can help with this.
By: vgstudio

Tension headaches may cause a stiff neck.

By: Monkey Business

Simply lying down can give the neck muscles a chance to relax, easing the pain.

By: shefkate

Icing can be an effective way to reduce inflammation in the neck.

By: vladimirfloyd

Stretching the muscles in the neck and rolling the head from side to side can help alleviate the pain of a stiff neck.

By: michelaubryphoto

An ice pack can help with neck stiffness.

By: PeJo

Hot water bottles can be used to soothe sore and stiff muscles of the neck.