How Do I Choose the Best Home Learning Courses?
Home learning courses allow you to continue your education from the convenience and comfort of your own home. They are beneficial to those who cannot physically attend a class due to schedule conflicts, medical conditions, or personal preference. When choosing the best home learning courses, consider your overall goal of the classes. For example, if you are working towards a degree, you will need to make sure the online school is accredited. If you just want to learn a new skill, however, you can look at a wider range of options.
There are several home learning options for individuals working towards degrees. Check with your local college or university first to see if they offer online classes. Some offer full degree home learning courses while others may only offer a handful in your chosen program. If you are unable to find an option close to home, look into online degree programs through accredited organizations. Read reviews from former and current students to get an idea of the overall quality of the school.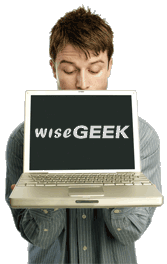 If you are just looking to expand your knowledge by taking a few classes in a specific subject, your options are a little more varied. Your local college is still a good starting point, as many offer non-credit classes for a lower cost than credit classes. Vocational-technical institutes also offer online courses in some areas of study. An internet search of the type of class you are looking for can yield numerous results, but check the credentials of the organization before signing up and providing any personal or financial information.
Before deciding on the type of home learning courses in which you will enroll, make a list of the classes you have taken in the past and the skills you already know. If you are in a degree program, past classes may count towards your course requirements, even if they are not the exact same class outlined in your curriculum. Speak to an adviser to find out which of your credits transfer.
If you are taking classes to learn a new skill, read the descriptions of the home learning courses carefully to ensure that you are starting at your current skill level. For example, if your ultimate goal is to become a computer networking technician, but your current knowledge of computers is limited to turning them on and checking your email, you may want to start with a basic course. On the other hand, if you are already a computer programmer looking to expand your knowledge into more advanced programming applications, it doesn't make sense to start all the way at the beginning with a basic class.
Cost is a major consideration to take into account when choosing home learning courses. If you choose to go with a local school or accredited online program, you may be eligible for government-backed financial aid. Talk to the school's financial aid advisor to determine eligibility and find out what forms you will need to fill out. If you choose an unaccredited school, you may still be able to finance your education through loans or private scholarships.
AS FEATURED ON:
AS FEATURED ON:






Man holding computer