How Do I Choose the Best High-Top Trainers?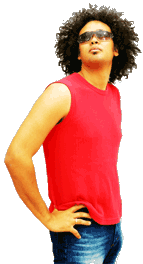 High-top trainers may be worn for exercise or for everyday wear. In either case, finding a quality pair of high-top shoes should be top priority, as you need something comfortable and durable. Also, choose high-top trainers that offer adequate arch support. In addition, it's essential to obtain a perfect fit for your high-top trainers. It's best to shop at a shoe store for the best selection of quality high-top footwear, as you can receive individualized attention from a knowledgeable sales associate.
You should realize that just because name brand athletic shoes are very expensive, this does not guarantee you will feel comfortable wearing them. Some people spend a great deal of money on name brand high-top trainers only to be disappointed by the discomfort or pain they experience after wearing them. This is not to say you should choose a cheaply made knock-off at a discount price. Be aware, however, that even quality name brand shoes may not feel comfortable to every person. When finding the right pair of high-top trainers, it is a matter of how the shoes feel while being worn, not the name that is attached to them.
Certain tips can help in finding the perfect high-top sneakers. Before you browse the selection of high top footwear, ask the sales associate if he can measure your foot for the correct shoe size. Don't assume you know the proper shoe size without taking measurements.
If you're choosing high-top trainers to play a sport such as basketball, you will need proper ankle support. Look for good traction on the soles as well. Another important feature to look for is flexibility, especially in the toe area. If the toe area feels rigid as you bend your foot, this is a bad choice.
High-top footwear may be available in a wide array of colors and styles, so you can coordinate them with your wardrobe. Although you may be tempted by the variety, you should not buy high-top trainers online, because you need to try them on. Once you see the shoes you prefer in person, it's essential to try both shoes on and walk around in them for a few minutes. It's also a good idea to go shopping for your high-top trainers at the end of the day, as your feet may expand after walking throughout the day.


Man with hands on his hips