How Do I Choose the Best Herbal Treatment for Joint Pain?
When choosing an herbal treatment for joint pain, it is important to consider the possible side effects as well as the fact that some medications may not work properly when combined with certain supplements. A doctor should always be consulted to make sure there are no underlying health conditions that would interfere with the safe use of an herbal treatment for joint pain. Some of the most commonly used herbs for the topical treatment of joint pain include cayenne pepper, peppermint oil, and stinging nettle. Ginger, alfalfa, and flax seed oil may be taken internally to treat symptoms such as pain or inflammation associated with joint issues such as arthritis.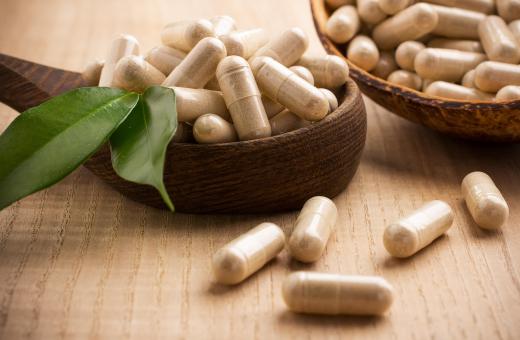 Cayenne pepper is a popular topical herbal treatment for joint pain. This ingredient is frequently added to over-the-counter creams and used to massage the affected area. Caution should be used when using products containing cayenne peeper, as significant skin irritation and a painful burning sensation are possible. Peppermint oil can be used topically as well but should be diluted with a carrier oil such as olive oil in order to prevent skin irritation. These remedies should not be used near mucus membranes such as the eyes or genitals due to possible damage to these sensitive areas.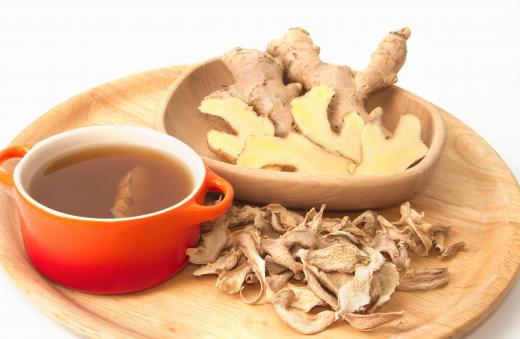 Stinging nettle is a commonly used herbal treatment for joint pain. A tea is usually made from the leaves of this plant and used as a compress over the painful joints. Mild skin irritation may occur among those with sensitive skin, although this side effect is relatively rare when the herb is diluted.
Ginger is often used as a dietary supplement as an herbal treatment for joint pain. Many people have reported a decreased need for over-the-counter pain relievers when taking ginger supplements on a regular basis. Stomach irritation is a possible side effect of ginger, and this herb should not be used by pregnant women or people with bleeding disorders.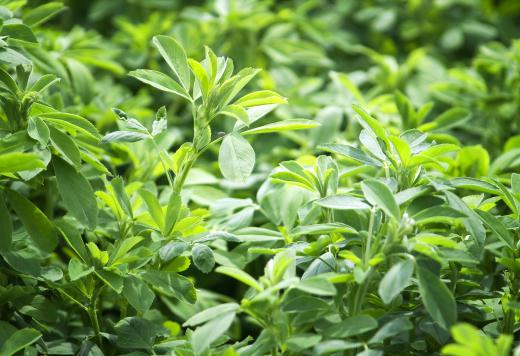 Alfalfa and flax seed oil are thought to be helpful in the treatment of joint pain. Typically taken as a dietary supplement, alfalfa leaves may also be effective when eaten in their raw state. Patients who have been diagnosed with lupus may notice a worsening of symptoms when consuming alfalfa. Flax seed oil can be added to recipes or taken in capsule form and is considered safe for most people. Some studies have suggested that men may experience an increased risk of developing prostate cancer when using this oil.


By: spline_x

Flax seed oil is believed to help with joint pain.

By: gitusik

Treatment for joint pain may be available in capsule form.

By: praisaeng

Ginger tea can alleviate joint pain and inflammation.

By: Sunny Forest

As a dietary supplement, alfalfa leaves may be an effective treatment for joint pain when eaten in their raw state.

By: Elenathewise

Because herbs are not regulated by the U.S. Food and Drug Administration (FDA), the strength of herbal treatments for joint pain is not standardized.