How Do I Choose the Best Heart Hospital? (with pictures)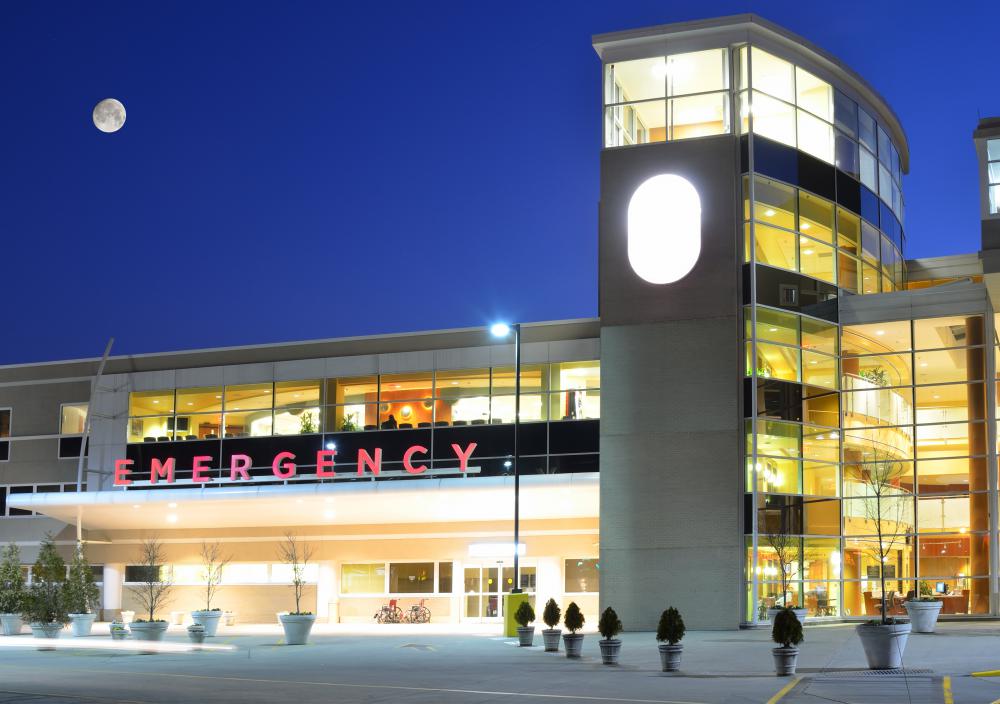 Choosing the best heart hospital can be a stressful situation, as you want the best possible care available for this vital organ. While location and cost are important, other factors may carry more weight in your decision. These include the experience of the cardiac team, the technological equipment used during surgery and treatment, and the reputation of the hospital among other patients.
Cost and location are usually the first factors to consider when choosing any hospital. Your medical insurance may narrow your choices by dictating which hospitals your network covers. Generally, it is a good idea to choose a hospital relatively close to your home to minimize travel. In some cases, however, the best heart hospital may not be close to your home, so you may need to arrange for yourself and your family to stay close to the facility during your treatment.
The experience levels of the individual cardiac specialist and the cardiac team as a whole are major factors to consider when choosing a heart hospital. While the cardiac specialist will be making the majority of the decisions regarding your treatment, the rest of the team will play a significant role in carrying out those decisions. Look for a team that has been working together for longer than a few months, if possible, or at least exhibits good communications skills between each other.
Look into the success rates of the cardiac team as well as that of the heart hospital, but don't let it be the sole determining factor in your decision. Typically, hospitals and teams that have performed numerous procedures have a higher overall success rate than those who are new to cardiac care. On the other hand, hospitals that recently opened their cardiac center may be working harder to build their reputation and success rate numbers than those that are already established as leaders in the field.
Technological advances in treatment and surgical procedures are ongoing, and the heart hospital you choose should be up to date on the latest significant advances. Research current advances and events in the cardiac medicine field and ask questions about the type of equipment used during surgery and treatment. Keep in mind that not all hospitals will have access to all of the newest technology, especially when that technology is still in the patient testing stages, The hospital should, however, at least be up to date with the latest widely used equipment and procedures.
One of the best ways to determine the reputation of a heart hospital is to ask former patients and their families. While identifying information is kept confidential, some hospitals provide access to overall results garnered from patient surveys. You may also ask friends and family for recommendations.
When making your final decision on the best heart hospital for you, take all of the factors into consideration and balance out the pros and cons of each hospital For example, one hospital may be close to home and have a highly experienced surgical team, but is not recommended by patients, while another may be further away and not quite up to date on the latest advances, but has a good reputation with patients and an experienced medical team. Decide which factors are most important to you and make your decision based on the hospital that most closely meets your expectations.
Location, cost, and medical insurance may be factors when choosing a hospital.

Considering the success rates of the cardiac team is crucial to choosing the best heart hospital.

Employees at a hospital that specializes in cardiovascular care need to keep up with state-of-the-art medical advances.