How Do I Choose the Best Halloween Desserts?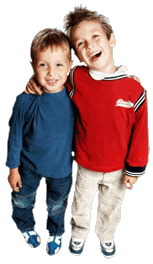 Halloween is a holiday that occurs in many countries around the world on October 31 each year. When many people think of this holiday, they think of children dressed up in costumes who go door to door in order to receive candy from their neighbors. Adults also tend to dress up for Halloween and attend costume parties. To choose the best Halloween desserts, it is a good idea to consider what you plan on doing with these desserts, such as giving them out to children who come trick-or-treating at your door or putting them out on the table for party guests. It also is a good idea to choose Halloween desserts that are fun and which represent the holiday, that require a skill level you possess, and which are safe for your guests with particular allergies.
A large part of choosing the best Halloween desserts is knowing how you plan on using them. If you are looking for Halloween desserts that you can distribute to the children in costumes who come to your door, it might be a good idea to avoid desserts that are a little too elaborate, such as cakes. Instead, you might want to find an interesting cookie recipe. For a Halloween party, on the other hand, the best desserts might be cakes that have a Halloween look, such as with pumpkin, vampire bat, or ghost designs that are drawn on the top of them with black and orange icing.
As with any holiday, the best desserts for Halloween often are those which help you to to get into the spirit of the season. Many people choose to create Halloween desserts that are in the shapes of different Halloween characters and symbols, such as Count Dracula and jack-o-lanterns. To find great ideas and recipes for Halloween desserts, it is a good idea to look through family food magazines and websites. If you are unsure about how to choose the best holiday recipes, you might want to use a publication that you have used before and which you trust, or you might want to try a website that lists recipes and which allows users to rate each based on their experiences.
It is a good idea when choosing Halloween desserts to consider your skill level as a cook. If you have never made a cake before then choosing an elaborate cake recipe might not be the smartest idea since there is a greater chance that it might not come out correctly. Many recipe websites and magazines actually sort their recipes by levels of difficulty.


Two young boys