How Do I Choose the Best Hair Supplements?
Choose hair supplements containing the right ingredients for your hair to grow healthy, shiny and strong. They are usually taken orally to help improve hair composition from the inside, so expect to wait to see results as your hair grows. The best supplements contain ingredients that are easily absorbed and used by the body to improve the quality of hair.
The best hair supplements contain vitamins and minerals that contribute to healthy hair. Supplements are more than conditioners, as they provide hair with the nutrients it needs as it grows from the root. New hair growth is enhanced by improving hair composition while it is growing.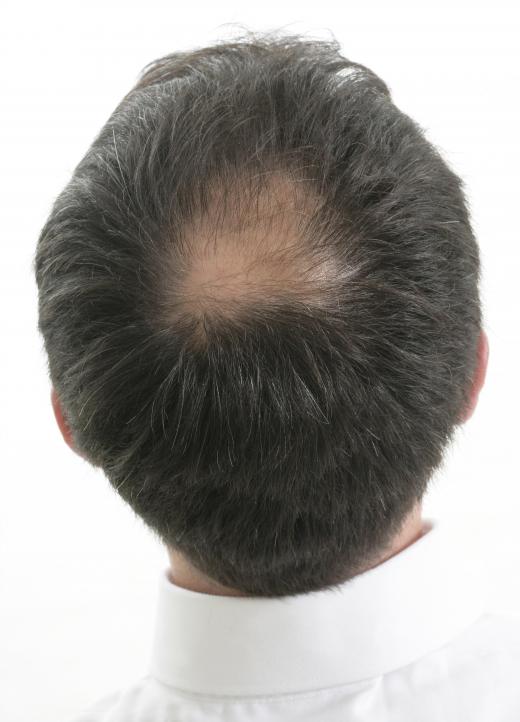 Results are not often seen until hair has had time to grow. This is because existing hair is not able to benefit from the additional nutrients that hair supplements provide, as it has already grown. Choose supplements containing the right beneficial ingredients first time, or risk waiting more time to see results. Hair supplements are taken orally, usually in tablet or capsule form.
Vitamin A is found in the best hair supplements, helping to prevent your hair from deteriorating over time, and maintaining health and shine. Take only the amount of vitamin A provided by the hair supplement, within a normal balanced diet, because excess consumption of vitamin A can lead to hair loss. Iron is also believed to prevent hair loss, so if you suffer from thinning hair, supplements containing iron could be best for you.
Blood circulation in the scalp is improved by vitamin E. This provides your hair follicles with the nutrients needed for healthy hair growth. Buy hair supplements containing vitamin E or eat foods such as spinach, eggs and soy beans. Niacin also improves blood flow within the scalp and products containing this are regarded as effective.
Choose hair supplements with biotin, a form of vitamin B. It is essential for healthy hair growth and can improve its shine and texture. The rate or volume of new hair growth is potentially stimulated by this nutrient.
Hair growth is also believed to be improved by taking folic acid. Found in nuts and soy beans, supplements containing folic acid are often regarded as the best. Cell production is stimulated, improving the quality and radiance of hair.
Supplement products should contain instructions on dosage and safe usage. They should also explain how the product has been formulated so that the nutrients within the capsules are easily absorbed into the body. Taking supplements that contain ingredients in a form that your body cannot absorb simply creates rich urine; they are a waste of money and do not benefit your hair.
AS FEATURED ON:
AS FEATURED ON:






A man with a bald spot.

Various hair supplements.

By: draganica

A man with thinning hair.

By: Anastasia Tsarskaya

Vitamin B promotes strong hair growth.

By: milosducati

Taking biotin supplements may improve hair health.