How Do I Choose the Best Gluten-Free Appetizers?
The best gluten-free appetizers are just as delicious and tempting as regular appetizers. Avoid foods that potentially contain grains such as wheat or barley, as these contain gluten. Buy bread, cakes or pasta from the gluten-free area in the grocery store. Use natural ingredients such as fruit, beans and cuts of meat, and for carbohydrates use rice and potatoes.
Gluten is most commonly found in foods containing wheat, rye, barley, triticale and malt. It is also used as a thickening agent for some food under the name of dextrin. There are a surprising number of foods containing gluten, for example, it is present in the wheat flour used to make many burgers and sausages. The best way to choose the best gluten-free appetizers is to stick to natural and basic foods and recipes, or to buy gluten-free food from the grocery store.
Think about the kinds of appetizers usually served at a social event for ideas of appetizers that those on a gluten-free diet also enjoy. The key is simplicity and to start with the basics.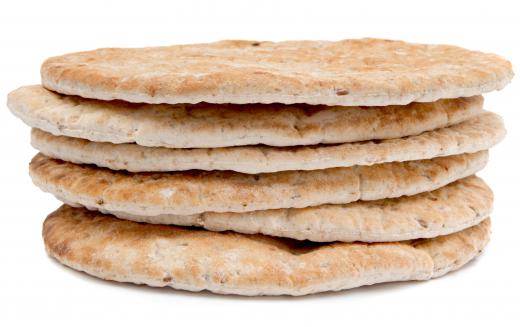 Bread always contains gluten unless you buy it from the gluten-free section at your grocery store. Gluten-free bread often tends to be dry and dusty, but the texture and taste usually improves when toasted. Gluten-free pita bread is a favorite, filled with tuna, cheese or meat, and cut into slices. Buy some gluten-free bread and try it in advance of providing the gluten-free appetizers to your guests.
Grocery stores usually stock ready made gluten-free appetizers such as coconut wheels, cocktail sausages and pizza that you can cut into slices and serve cold. Ask the store assistant to show you the gluten-free products in stock; it is usually kept together in one aisle. Read the labels on products, but know that unless the item states it is gluten-free, it can still contain gluten.
Natural and basic foods make the best gluten-free appetizers. Fresh fruits, cheeses, cooked cuts of meat and raw vegetables are all gluten-free. Remember to avoid pre-prepared formed meats not from a gluten-free range, like processed chicken, as they often contain gluten. Pasta also contains gluten. Choose from the gluten-free section to make your pasta salad, or opt for a rice or potato salad, as these are good gluten-free carbohydrate alternatives.
Choose the most delicious gluten-free appetizers that you are able to make or afford. Try using short wooden skewers and put cubed cheese or meat onto them with cucumber, olives or tomato. Put smoked salmon and cream cheese onto some gluten-free nachos or crackers, or stuff roasted figs with parmesan and walnuts. Use your favorite recipes but amend them to use gluten-free alternative ingredients, or simple natural ingredients, avoiding those that may contain grains or wheat flour.


Gluten-free shrimp appetizers.

By: PhotoEd

Smoked salmon and cream cheese on gluten-free crackers makes an easy and tasty appetizer.

By: vetasster

Gluten-free pita bread can filled with meat or cheese and cut into pieces.

By: Matthew Antonino

Broiled, bacon-wrapped scallops.

By: Marek

Toasting can improve the texture and taste of gluten-free bread.

By: JJAVA

Cocktail sausages are inexpensive appetizers that are gluten-free.