How do I Choose the Best Glucose Meter?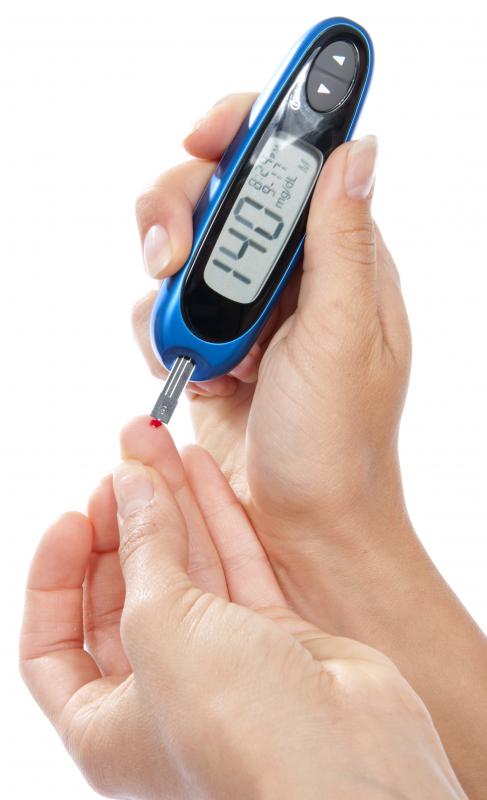 When choosing the best glucose meter, look for one that comes with easy-to-understand directions and simple operation. The best glucose meter will require less blood for testing, so keep that in mind. Also, choose a blood glucose meter that will provide quick results.
For many people, maintenance requirements may determine the best glucose meter to buy. Some devices feature a digital alert that lets you know when the meter requires cleaning, which is handy. With this alert, there will be no guesswork as to when the meter needs to be cleaned and disinfected.
The best glucose meter will provide accurate readings, so ask your physician for recommendations. If a device is not reliable or readings fluctuate, you may be compromising your care.
Choose a glucose meter that requires blood samples from the fingertip, instead of one that requires blood from the arm, leg, or other areas of the body. There are several options available, so you may need to read the package carefully before selecting your new device. Some physicians believe drawing a blood sample from a fingertip offers better accuracy than blood taken from another part of the body. If you're uncertain, check with your doctor for advice.
If you have difficulty reading small numbers or digital readouts, the best glucose meter for you will be one that has a large digital display. Some blood glucose meters offer results via an electronic voice that announces your reading. Individuals who are visually impaired may opt for this feature.
One feature you might find convenient is the ability to transfer your test results to your laptop or personal computer. Some devices may come with connections and software to accomplish this. This feature will allow you to send the data directly to your health care provider via email.
Consider the cost of the test strips for the device you're considering because the price of test strips can vary widely. Also, when selecting the best glucose meter, the required test strips should be easy to manipulate. If the test strips feel awkward to handle, look for another option. You might do better with a device that uses cartridges.
Other considerations are how many batteries the device requires, and if it offers decent battery life. Some meters use more power than others. Check the packaging for estimated battery life and compare.
The best glucose meter typically is compact and easy to store and carry. One that feels too bulky or heavy may prevent you from using it when traveling. Keep in mind, however, that if you choose a very small glucose meter, the digital readout may be smaller as well.
Some glucose meters may not be covered by your medical insurance. You might want to check with your insurance company first. Also, shop around for the best prices, as many models may vary in cost. Shopping at a discount pharmacy or department store might be a consideration.
A person with diabetes checking her blood glucose levels.