How Do I Choose the Best Girls' Lace-Up Boots?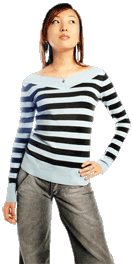 When shopping for girls' footwear, there are many types of boots you can choose from. If you are in the market for girls' lace-up boots, the first step is to be fitted for these shoes so you will buy the right size. You may also want to think about your reason for buying them because casual boots may need to be more durable than dress-up boots. It is not necessary to buy very expensive boots for a child who is still growing, as most brands are not likely to wear out after only one season of use.
Visit a local shoe store with the girl you are buying these boots for. Ask the sales representative to measure the length and width of her foot so you will know what size lace-up boots to buy. Keep in mind the girl's age and how fast she is growing when you are trying to decide what size to buy. If she is close to needing a bigger size, you may want to buy girls' lace-up boots that are slightly bigger so she will not outgrow them before the season is over.
It is important to know why you want to buy girls' lace-up boots. If they will be worn to protect her feet from rain or snow, you may want casual boots with little or no heel. In the event these boots will be worn for dress-up occasions, one with a short heel might be a better choice. You will want boots that are at least knee-high if they might be worn in snow, but they could come just above the ankle if used for hiking or working outdoors.
Having the girl try on different lace-up boots can help you decide which pair to buy. Ask her to walk around in the boots and let you know if certain pairs feel uncomfortable to do so in. If she is very young, you may want to watch her lace and unlace the boots so you will know if it is easy for her to do by herself. Avoid buying girls' lace-up boots that are difficult for her to take off or put on as well.
Girls' lace-up boots come in many different price ranges, so finding a pair that fits your budget can be easy to do. Although it may be tempting, it is not necessary to buy very expensive ones. You should be able to find a quality pair that is moderately priced, no matter what style you eventually choose.


Woman with hand on her hip