How do I Choose the Best Gel Moisturizer?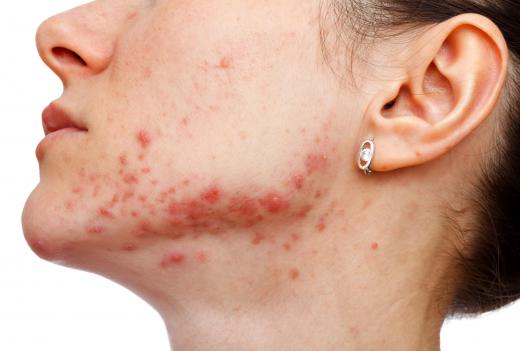 When choosing a gel moisturizer, the first step is to find options that offer a great deal of moisture without causing the skin to become oily. Next, narrow down those options according to one's specific skin needs. A gel moisturizer is often ideal for people who have oily skin who are concerned about treating their skin with moisture to keep it healthy and prevent the signs of aging. Gel moisturizer is also ideal for those who are trying to moisturize their skin while targeting other skin issues such as age spots, wrinkles, acne, and even the scars that are the result of acne.
For those who are able to afford it, one of the best ways to choose a gel moisturizer is to get a recommendation from an aesthetician as part of a facial at a reputable spa. An aesthetician will be able to perform a professional assessment of the skin during the facial and make recommendations about the best products for one's specific skin needs. The drawback to this process is that facials can be rather pricey. Furthermore, the products that are sold in spas are often rather pricey as well.
Those who are willing to do a bit of research and at-home testing can usually save quite a bit of money and still find product that works well. Create a list of gel moisturizers that meet all of one's needs. Then find out whether samples are available. A number of skin care companies offer free samples online and in their stores. Finally, try each product out and choose the one that seems to offer the best results.
Be sure to also consider when the gel moisturizer will be used. It is common for skin care companies to sell two kinds of gel moisturizers in their product lines. Companies tend to have one product that is rather light and can be worn during the day and another that is more intense and is meant to be applied before bed. The lighter formulas usually work well under makeup whereas the night formulas might cause the makeup to smear or cake. There are also some products that are formulated for use during day and night.


By: Ocskay Bence

Gel moisturizers might be effective in the treatment of facial blemishes, including scarring from acne.

By: migfoto

Gel moisturizer is often best for people with oily skin.