How do I Choose the Best Flooring Store?
When it comes to finding the right flooring store for your needs, the process involves deciding what type of floor covering you need, how much you can spend, and how easy it is to find the patterns and colors you want. By taking some time to explore the stores in your area, you can quickly identify the retail shop that has everything you want at a price you can reasonably afford.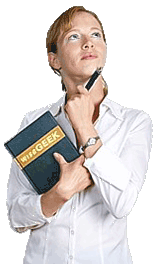 Your first task in finding the right flooring store is to compile a list of stores within a reasonable distance from your home. Compiling this initial list will make it possible to get an idea of where each of the stores is located around town. When it comes time to visit each of the stores, it will be much easier to make sure you check out each flooring store that is in a particular section of town.
Once you have your preliminary list, your next step is to qualify each store in terms of what type of flooring options they have in stock. By calling each one before you embark on the physical visits, you can whittle the list down to only those stores that have plenty of the vinyl or tile flooring you want, or carpet options that have the type of nap and general colors you have in mind.
With a list of qualified stores in hand, start to make your visits. While in each flooring store, make a note of how you are received. If someone approaches you soon after you enter the store, that is a good sign that the establishment has a customer-centered approach to doing business. Sales personnel who ask questions about what you have in mind are also a good indicator.
However, if the salesperson immediately begins to steer you toward something that is obviously not in line with what you have in mind, cut the discussion short and move on to the next flooring store on your list. When high-pressure sales tactics begin the minute you enter the shop, there is a good chance that the service during the installation phase will be less than ideal, and getting help after the installation will be almost impossible.
When you find a flooring store that seems to be clearly interested in helping you, make inquires about services that would help you prepare the floor for the new covering. Many of these stores also offer or can recommend professionals who can handle floor sanding or refinishing for you, as well as help with floor installation for laminated floors or carpeting. Since the store has a vested interest in how well these ancillary services are conducted, they are not likely to recommend anyone who will perform shoddy work.
Once you have three stores that appear to be good options, get some references. Talking with other customers will help you get an idea of how punctual the store is with delivery, installation, or any other service you need. With the combination of the feedback your get while checking references and what you experienced at each of the stores, it will be possible to choose the best flooring store for your needs, and enjoy your new carpeting or vinyl flooring for many years to come.