How do I Choose the Best Fish Oil Softgels?
Deciding to take an omega-3 fatty acid fish oil supplement can be a great way to improve your health. Research suggests that fish oil softgels can improve cardiovascular problems, such as high cholesterol or high blood pressure, in addition to numerous other health benefits, such as helping with depression and asthma, among others. The best way to get enough omega-3 fatty acids is to eat fish, such as salmon or sardines, a few times a week.
Since it is not often possible to eat that much fish, fish oil softgels are the next best options. Choosing the best fish oil supplements is relatively simple, and just requires some careful label reading. The most important thing is to be sure that your fish oil supplement contains omega-3 fatty acids, not just fish oil.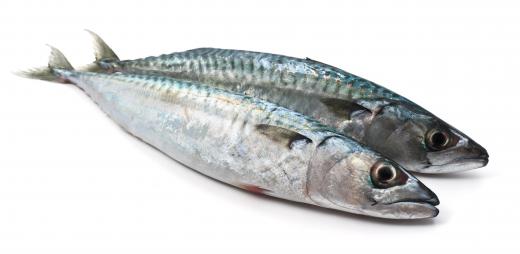 Omega-3s are EPA and DHA, and are the only portion of the fish oil supplement that provide any nutritional benefit. The amount of EPA and DHA should be specified on the label; if they are not specified, or the label only specifies the amount of fish oil in the softgel, choose a different brand. This means that if you are taking a 1,000 mg softgel, the amounts of EPA and DHA should ideally add up to 1,000 mg. Follow the dosage instructions on the label, and consult with your doctor if you have any questions or before starting a fish oil regimen.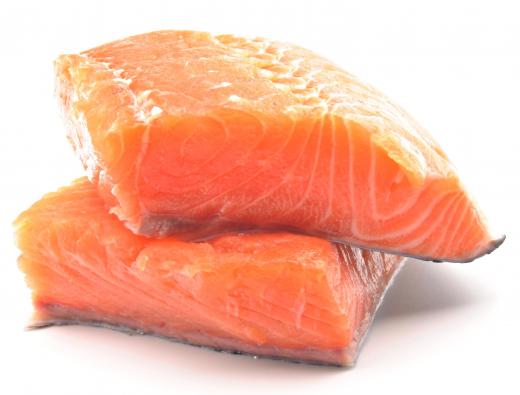 Most experts generally recommend choosing a fish oil supplement containing EPA and DHA, rather than a supplement containing ALA, another omega-3 fatty acid. These supplements are plant-based, found in foods such as flax and canola oil. ALA supplements are an option if you are a vegetarian and do not want to take fish oil softgels, but in general, a fish oil based supplement is more beneficial to your health and better absorbed by the body.
When choosing fish oil softgels, the labels should specify the type of fish used in creating the supplement. Sardines, anchovies, salmon and tuna are the best sources of omega-3 fatty acids. The fish oil should also be listed as 100 percent pure, which means the oil is free of toxins or heavy metals such as mercury. Some complain of a "fishy" taste after taking fish oil softgels -- if this happens to you, switching to a different brand might help. You can also look for enteric-coated capsules, and take the capsules with a meal. The same brand does not work for everyone; ask your doctor for a specific brand recommendation if nothing seems to help.
If you do not wish to take fish oil softgels, fish oil is also available in liquid forms and is added to certain foods. Remember that taking a fish oil supplement is only meant to be a helpful addition to an already healthy diet, especially if you are taking the fish oil to help manage high cholesterol or high blood pressure. You should still eat fish at least once a week, eat an overall healthy diet and get plenty of exercise.
AS FEATURED ON:
AS FEATURED ON:






Mackerel is often used as the source for fish oil tablets.

By: dulsita

Salmon fillets are a good source of omega-3 fatty acids.

By: nito

Sardines are an excellent source of omega-3 fatty acids.

By: maron

Softgels made with fish oil should contain omega-3 fatty acids.

By: Evgeniy Drogozhilov

Researchers have shown that children who take fish oil on a daily basis reduce their risk for hyperactivity, dyslexia, and certain other disorders.

By: Stephen VanHorn

Fish oil supplements are rich in healthy fats, such as omega-3 fatty acids, eicosapentaenoic acid and docosahexaenoic acid, commonly called DHA.