How Do I Choose the Best Financial Planning Training?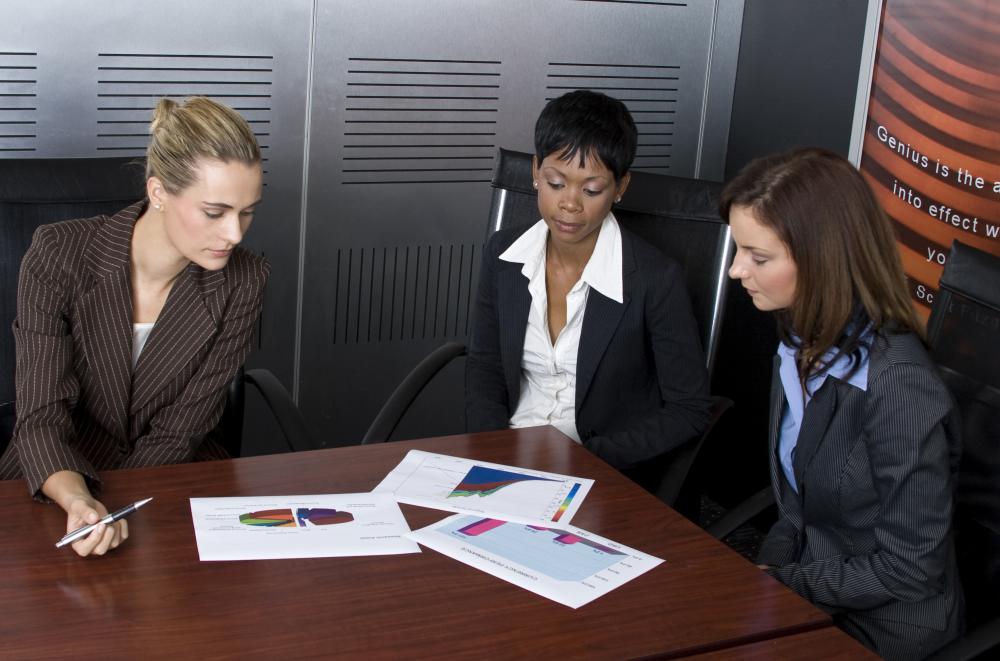 Financial planning is the practice of using budget and asset calculations to create strategies that generate the highest profits with the lowest degree of risk. Individuals who practice financial planning may work as executives or managers for large organizations. Others might be concerned with personal finances or finances of a small business. People who seek financial planning training aim to learn methods and strategies for using their money smartly and generating plans for long term growth. To choose the best financial planning training, it can be helpful to consider goals you hope to achieve, quality or reputation of an institution or educator, and ease of access.
This kind of planning is practiced in a wide range of fields. It is used by individual homeowners and investors, as well as by financial officers of international corporations. While the general goals of financial planning may be the same across the board, educational paths vary depending on the kind of planning you are interested in practicing.
Aspiring financial professionals who wish to serve large organizations can benefit from academic degree programs in finance and accounting. Courses provide students with knowledge of calculation methods, financial terminology, best management practices, and compliance. Professionals who have undergraduate and graduate degrees in field such as economics, finance, or accounting, may find it easiest to land high profile positions.
Individuals who prefer financial planning training that does not offer opportunities for an academic degree can choose from more affordable options. Some colleges offer non-credit courses to community members. Many websites allow users access to free or inexpensive tutorials that teach the basics of financial planning.
In all cases, you should take the quality or reputation of a financial planning training program into consideration. Professionals who hope to earn academic degrees should make sure that they are considering accredited programs. Degrees from highly ranked business schools can help aspiring financial planners to become more appealing job candidates.
People who access financial planning training for no academic credit should make sure that they are getting sound information. You can check the credentials of instructors. Look for evidence of an instructor's education, published financial papers, and professional experience.
It also is a good idea to make sure that you choose financial planning training that is easy to access. Individuals interested in academic programs can consider factors such as funding and class schedules. Part time program classes often meet on evenings and weekends. Online training normally is most affordable and flexible. These courses are available from any location where there is reliable Internet connection.
By: Duey

Individuals who practice financial planning may work as executives or managers for large corporations.

By: カシス

Financial planning includes using budget and asset calculations to create profit-generating strategies.