How do I Choose the Best Fencing Contractors?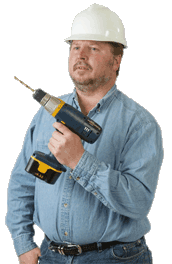 There are a few basic rules you should follow in order to choose the best fencing contractors. The reputations of the contractors along with recent examples of their work are probably among the most important factors. Fencing contractors should also provide customer references and be licensed and insured. The contractors' areas of specialization along with the type of fencing materials they will be using should also be considered. The type of warranty offered as well as a detailed, exact price quote should be reviewed before making your choice.
The professional reputation of a fencing contractor is very important. You should check with local consumer protection agencies and trade associations to determine if any complaints have been filed before considering a particular contractor. Consumer complaint forums and databases are also available online. It is also a good idea to ask a potential contractor for a few local references. You may also want to ask for some photographs of recent work performed by the contractor before making your decision.
You should always ask to see the business license and insurance statement of any potential contractor. A reputable contractor should be legally licensed to do business in your area and be sufficiently insured to cover any injuries or damage that may occur during the job. In addition, certain fencing contractors may specialize in a particular type of fence or fencing material. If the contractor specializes in a different type of fence than the one you are planning to install, it may be wise to find someone else. Fencing contractors who actually specialize in your particular installation are usually the best choice.
Another important consideration when choosing the best fencing contractors is the quality of materials that they will be using for the job. Fences are typically exposed to years of harsh elements; the materials used to build them must be very durable. It would probably be a good idea to become somewhat familiar with the different fencing materials before choosing a contractor. High quality fencing materials typically come with a longer and more comprehensive warranty. It is important that the contractor provides you with a written warranty against any defects in materials and workmanship before beginning the work.
Any potential fencing contractor should furnish you with a detailed quote of the final cost of the job before beginning any work. You should never allow a contractor to begin work with only an estimate. This price quote should include the total cost of materials, labor, and site preparation along with an exact start and completion date for the job. Although it is customary to put down a deposit before the job begins, you should never pay the full amount of the job until the work is satisfactorily completed. After taking all of these different factors into consideration, you should be able to choose the best contractor for the job.


Man with a drill