How do I Choose the Best Factoring Services?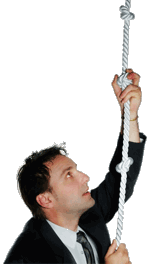 Factoring is a business service that makes it possible to obtain funds now rather than waiting for payments associated with invoices or purchase orders are tendered. Businesses of just about any size can benefit from the use of factoring services, especially when the need for cash is immediate. What many people don't realize is that not all factoring services operate in exactly the same manner. For this reason, it is important to compare and contrast various services on points like the percentage that is advanced on the front end, how the balance is paid on the back end, and what happens when a customer fails to remit payment for an invoice in a timely manner.
As with any type of business partner, it is important to think of factoring services in terms of not only the impact they have on your business operation, but also on your clientele. While many factoring partners have strong customer service ethics, some take the approach that they have bought and paid for your invoices and they want the money now. If the methods used in collection damage your relationship with that client, that is of no real concern. Before committing to any business that provides factoring services, make sure you understand exactly how they communicate with your clients, including the scripts used for telephone contacts, templates for emails, and even the collection letters that are sent out when an invoice is past due. Those documents will tell you a great deal about whether or not that particular company is a good fit for your corporate culture.
Since getting money sooner rather than later is the main benefit of factoring invoices, make sure you understand what percentage of the face value of each period's invoices will be tendered in advance. Many factoring services offer an up-front percentage that is between 80 and 90%. Make sure to consider what percentage is ultimately kept as the fee for providing the service. That figure may range anywhere between three and five percent. Your goal is to obtain the highest amount up front while also keeping the service fees as low as possible on the back end.
Most of the better factoring services provide online tools that allow you to manage the account to some degree. By logging into the account, you can generate reports that allow you to track payments that the service receives from your customers, request funds transfers as the balance in your account increases, and generally monitor what is happening with the relationship. Tools of this type are very helpful, since it makes it possible to claim the remaining percentage of invoice face value when it is available, after allowing for the amount kept by the partner for providing the advance funding. In many cases, the funds transfers can be accomplished in less than 24 hours, or provided in the form of a check if preferable.
When evaluating various factoring services, consider not only the benefits received today but also the long-term ramifications of using these types of financial services. By evaluating their policies and procedures carefully, you can choose the right partner for your needs, and get the money you need when you need it. In addition, you can proceed without any concerns that working with the factoring company will negatively impact customer relations, and ultimately reduce your revenue stream.
Man climbing a rope