How Do I Choose the Best Eye Drops for Contact Lenses?
Eye drops for contact lenses accomplish a variety of things including helping to eliminate dry eye, allergic reactions, and certain medical conditions. When choosing which type is best for you, consider the specific symptoms you hope to treat, whether allergies are involved, and whether a prescription is necessary. Since there is a wide variety that may be purchased without a prescription, shopping around and comparing brands can often help you find an appropriate product for you.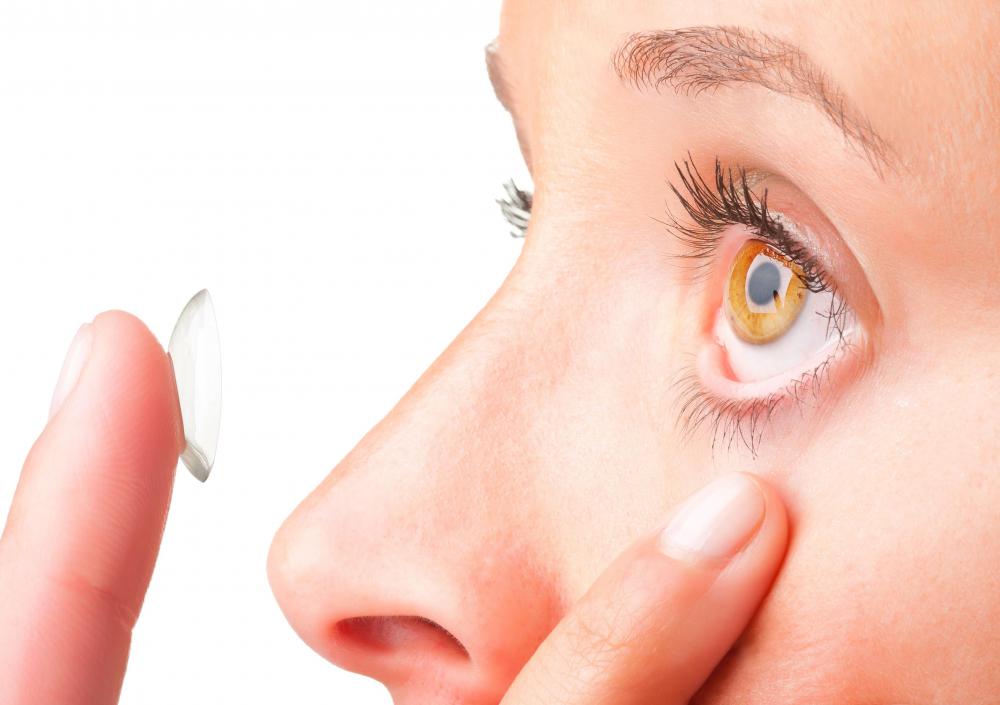 Dry, itchy, and watery eyes are all conditions that might be treated with eye drops for contact lenses. Many people suffer from dry eyes while wearing the lenses and a number of products are available to treat this condition. In addition, allergy sufferers might need a product that helps relieve itching and watery eyes. This condition can be uncomfortable, but it often becomes even more complicated when wearing contacts.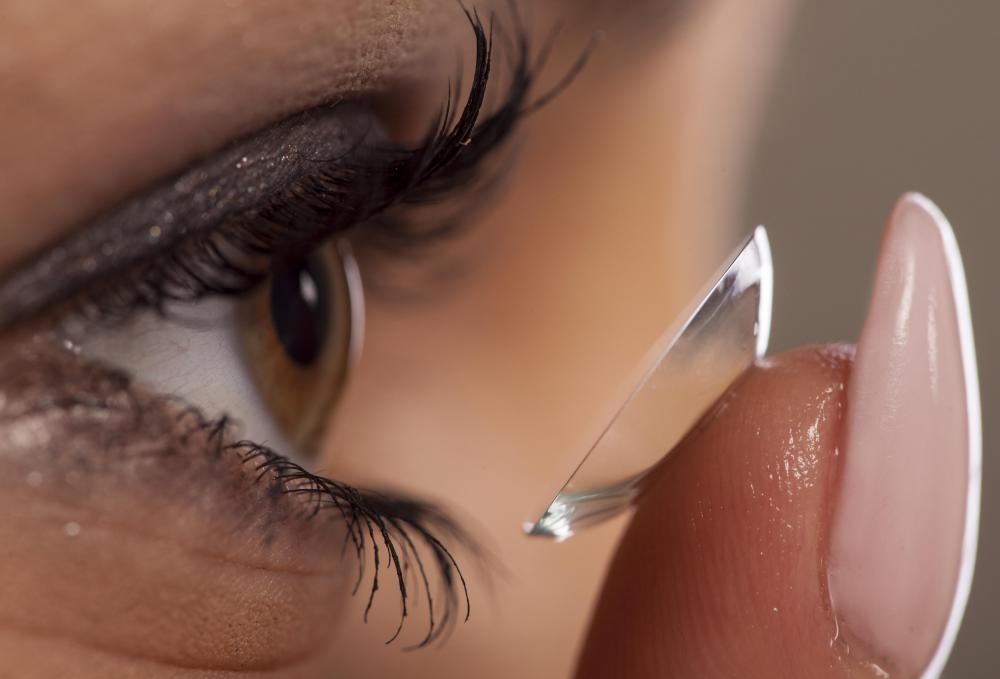 In addition to narrowing down the symptoms, the severity of the condition is also an important consideration. Some eye drops for contact lenses are only available by prescription because of the ingredients and strength of the product. If you find that over-the-counter products are not helping relieve your symptoms, an eye care professional can often prescribe a stronger solution.
Individuals who suffer from allergies may find that a product that contains an antihistamine can be a helpful treatment. This works to relieve the allergy symptoms and soothes the eyes. Some eye drops for contact lenses are formulated to help with dry and itchy eyes as well as treating an allergic reaction. Be sure to avoid products that contain ingredients to treat conditions you do not need as this might result in further irritation.
There is a wide range of eye drops available, and prices vary. You might choose to examine a variety of factors such as ingredients, purpose, and cost. Some drops are designed to mimic real tears and often contain different ingredients than standard ones. In addition, the condition you are trying to treat affects the type you get. Since cost can vary among retailers and brands, try choosing one that meets all of your needs while also staying within your budget.
The best eye drops for contact lenses can depend on the condition they are treating.

Soft lenses can cause eyes to become dry, which can be treated with eye drops.

Wearing contact lenses often leads to dry eyes.