How Do I Choose the Best Executive Furniture?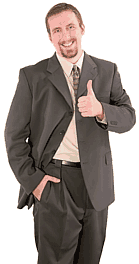 When looking for executive furniture, the type of work you do and your budget can largely determine what pieces are purchased. A U- or L-shaped executive desk can give you plenty of working space while adding an elegant look to your office. Adding a hutch along one side of the desk can provide privacy while adding valuable storage space. You should think about whether you might invite visitors into your office so you can determine whether you need tables, chairs, or a sofa. Some popular materials from which to choose for executive furniture include cherry, leather, or mahogany.
It might be helpful to think about the various duties you have when choosing executive furniture. This is because a desk can be the most important piece of office furniture in an executive suite. Since you will want to make sure the desk is both elegant and functional, you will need to determine how many sections this desk should have. This can largely depend on the amount of money you have to spend on this furniture and the type of work you normally do. If you often have several tasks that are ongoing at one time, you may want a u-shaped desk, but an L-shaped one could be acceptable if you merely need one section for a computer monitor and another for organizing paperwork.
You might want to consider a hutch for your executive desk, which can help you maintain privacy and confidentiality. If you do not want visitors to view your computer monitor, you may want a hutch that creates a sort of cubbyhole for this device so that only you can see it. You could also pick a hutch with shelving for documents so that they will be stored out of sight and not left in plain view. It can be a smart decision to choose a desk that already has a hutch attached, as it can be difficult to find one that matches when purchasing them separately.
Aside from an executive desk, you could need to purchase chairs, a sofa, or a conference table. It can be very important to choose pieces that look elegant and are durable, so you should consider executive furniture made from quality materials. Leather can be a good choice for an executive chair, but mahogany or cherry might be ideal for desks and tables. Try to stay with the same type of material for all your executive furniture, as blending different ones could distract from the elegant feel you are trying to create in your office area.
Businessman giving a thumbs-up