How do I Choose the Best ETF?
To choose the best ETF, you should familiarize yourself with the types available and decide what your goals are. Then read about each fund that you are considering to determine if it meets your goals. Consider how companies are weighted within the fund and whether you will receive dividends. Also make sure that you are investing in an ETF offered by a reputable company.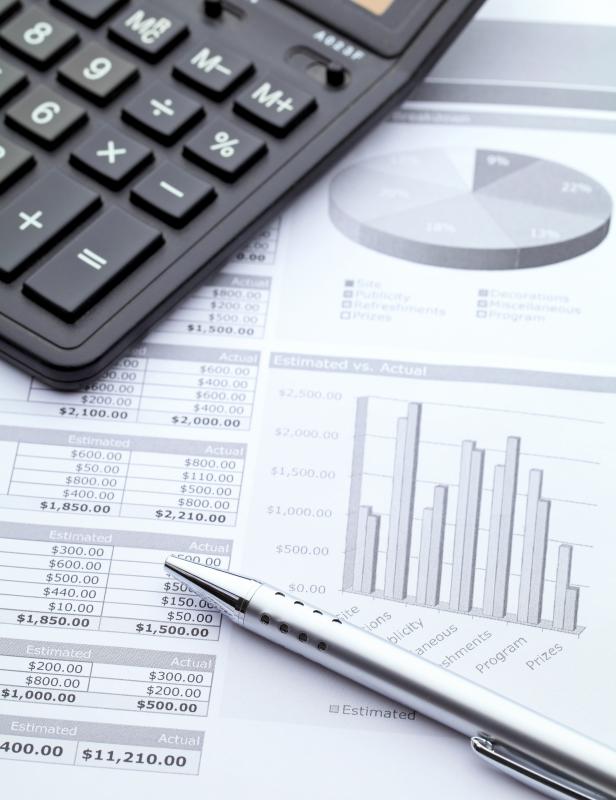 It will be very difficult to choose the best ETF without first realizing that there are various types. For example, an industry ETF is strictly concerned with a particular industry, but a country ETF will is more focused on a particular place. This information is important to you because the type of ETF that you choose can increase or limit the diversity of your portfolio. You will generally want diversity unless you are either an experienced investor or have done a substantial amount of research on a particular area of the market.
One of the initial steps of investing is to choose a goal. Doing so is the only way that you can determine whether an ETF is suitable for you. Once you have decided what you want and how you would like to achieve it, read each fund's description and objective statement and compare that information to your goals.
Choosing the best ETF is similar to making the best individual stock choice in that you must first determine the amount of risk that you are willing to take. The more risk that you are willing to take, the more liberty you will have to chose ETFs that include smaller, more obscure companies. If you are opposed to risk, you want a fund that is heavily populated with large, well-known businesses. The only way that you will be able to determine if you are making the right choice, however, is by analyzing the stocks that are included in an ETF.
In addition to analyzing the companies in an ETF, you also need to consider how they are weighted within the fund. It is common for an ETF to have a number of large-cap stocks and some small-cap stocks. If you are looking for security, you will want the large-cap stocks to be heavily weighted in the fund, with only limited exposure given to the smaller companies. On the contrary, if you want to employ a high-risk, high-growth strategy, you should select a fund that heavily invests in start-ups and small businesses.
Whether you want to receive dividends is another important choice when choosing the best ETF. Some people are looking for income, so they seek funds that will pay dividends. If you are one of these individuals, you should do your best to determine whether the companies in a given fund will be able to sustain these payments. As this is generally taxable income, you may want to make sure that you will not receive too much dividend income, however.
There are already numerous factors to consider when trying to invest in the best ETF. Try to avoid complicating the process further by unnecessarily choosing an obscure company to invest through. There are enough well-known companies offering funds that you should be able to make a suitable selection from among them. If you do decide to invest in an ETF from a little-known company, make sure you do your research first.