How Do I Choose the Best Embroidery Service?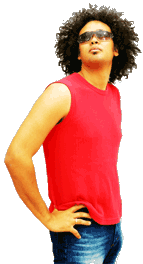 The criteria used to help an individual or company in choosing the best embroidery service almost always depends on the specific needs of the client and the experience of the embroiderer. The history of the provider, previous designs, and the quality of provider communication are helpful to things to know before selecting any services. Additional concerns might arise if the item to be embroidered is old, delicate, or valuable.
The first step is to find an embroidery services. Whether the service is available locally may depend on the style or complexity of the embroidery. Asking friends, family, and co-workers for recommendations can lead to a reliable provider, especially if these people have had experience with the embroiderer. Whenever possible, it is important to find information about the history and reliability of the service before making an order.
The next step is to contact the providers of embroidery services and inquire about the type of work they do, their prices, and availability. Some providers may specialize in only one type of work, such as monogramming, clothing, or commercial embroidery. It is a good idea to confirm that they can offer the service that you want, especially if it is not their specialty.
Embroidery service providers may be asked to provide references and samples of previous work. References can be contacted to ask about reliability, responsiveness, and quality of work. Previous work can show whether the design and quality are what you want. If the item is old and or otherwise valuable, you should ask whether the provider has performed similar work in the past with success.
Having a clear idea of the work you want performed by the embroidery service, possibly by creating of a draft design, makes it possible for a better estimate of cost and delivery to be provided. Providers of embroidery services usually won't be able to offer an accurate estimate if they can't evaluate the project and the time it will take to complete it. Providing as many of the details as possible beforehand allows for more effective communication and a smoother transaction. It may also be wise to inquire what the provider's process is in the event the end result is not satisfactory. When expectations are clearly outlined and there is an agreement on both sides, the result is more likely to be satisfactory for all concerned.
To choose the best embroidery service provider, you should also decide whether the provider is capable of performing the desired work in a cost effective way. In some cases, the provider is entrusted with valuable and fragile items. Spending time and effort to research different services can help to find the appropriate match for the work at a reasonable price.


Man with hands on his hips