How Do I Choose the Best Electronic Organizer?
Choosing an electronic organizer can seem daunting because of the range of models usually available. Determining your needs and reading consumer reviews might assist you in making your decision. Comparing the various models that interest you and examining pricing might be other considerations. The size of the gadget might also play a role in your purchasing decision.
You will likely have an idea of your specific needs when you begin searching for an electronic organizer. Most devices are loaded with programs that handle tasks such as email retrieval, calendar and scheduling capabilities, and address storage. These often affect price and design so it is typically best to determine which ones are most important to you. Doing so will likely help you identify which devices you need to research further.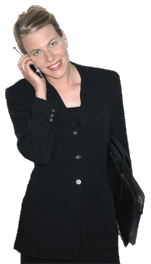 Another factor that is often very important in the process of making your decision is reading consumer reviews. This can help you to gain a good understanding of each model based on the experiences of others. It is also a way to learn about the product's details, and how it performs after it has been used for several months or longer.
A comparison of different models will likely help you determine which one would sufficiently meet your needs and be a good buy. You might choose to purchase an electronic organizer that is a bit more expensive than others because it offers more of what you need in one device. Comparing a variety of them often helps users learn more than they might have already found out.
Price is often a big factor for many people when it comes to purchasing an electronic organizer. This product can usually be obtained from a variety of sources such as electronics stores, the Internet, or general retail stores. Price among these places often varies quite a bit. Reading material by professionals in the technology field and researching the best price among retailers can be helpful. It might also be advantageous to watch the price of the item for a while and see if it fluctuates up or down, or goes on sale.
The size of the electronic organizer might also be another area to think about. Some people prefer smaller lightweight devices because of the relative ease of storage. Others enjoy larger organizers because of the ease of typing or viewing the display screen, but these are often heavier. If at all possible, try to personally see a few models so you can touch and hold them, and see what feels right.
AS FEATURED ON:
AS FEATURED ON:






Businesswoman talking on a mobile phone