How Do I Choose the Best Electric Heater Thermostat?
An electric heater thermostat is a device designed to interface with heating equipment and systems, read temperatures through a sensor, and activate systems during specified temperature ranges. This allows property owners and occupants automated control over environmental temperatures. These devices come with varying degrees of control and automation; they may feature capabilities that can afford energy savings and timed events for daily and weekly schedules, as well as lockouts and overrides. Electric heater thermostat units may attach to various heating systems according to power compatibilities and preferred levels of control. From cheap to costly, choosing the best controller for your needs depends on desired programmability, compatibility with your system, installation requirements, and preferred style.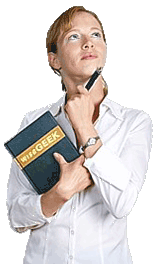 Electric heaters come in many varieties and shapes. They can include wall-mounted or tower heaters, baseboard heaters, vent-free infrared heaters, and garage heaters. Some possess an internal thermostat. You should first consider the system's specifications.
Assess the heating system or unit specifications in order to obtain a thermostat rated to handle its power requirements. Also consider whether you prefer readings in Celsius, Fahrenheit, or both. Electric heater thermostat units can replace line voltage thermostats and potentially offer any number of preprogrammed settings for every day of the week.
Electric heater thermostats can come with varying levels of programmability and be wall mounted or portable. Some might also sport easy-to-read backlit digital displays with large numbers. They may use different types of sensors, such as bimetallic or capillary bulb, with differently rated power contacts. By familiarizing yourself with these distinctions, you'll be better equipped to make the right choice.
These units require careful maintenance, from installation wiring to testing, repair, or replacement. Numerous other pieces of equipment rely on thermostats, such as hot water heaters. In order to select the best electric heater thermostat for your needs, you must assess your voltage requirements and the degree of control automation you prefer — for example, whether you need simple temperature adjustments or automatic scheduling, and if so, in what time frames and to what degree of complexity.
Ease of installation may factor in to your decision. Certain types might require installation, while others are simply plugged in. They can sometimes be installed with no prior knowledge of electrical systems and fit with most common types of heaters.
Decide what controls you prefer. Some electric heater thermostat products will let you program a certain pattern for operation within a specific time frame in hours, days, or weeks — for example, multiple changes in a busy day or few changes during periods when a property may be unoccupied. Others may feature simpler non-programmable controls for intuitive activations with fewer user issues. Many have solid state electronic switching that eliminates the need for toxic materials like mercury. Whether you prefer a contemporary touchscreen digital interface with menu-driven scheduling or a traditional rotary style with modern components, there is likely an electric heater thermostat that can suit your environment and fit in with any decor.