How Do I Choose the Best Dipping Sauce for Chicken?
With a mild flavor, chicken lends itself well to a wide variety of dipping sauces, meaning the best dipping sauce for chicken will vary with the tastes of the person eating it. For a sauce that adds flavor without spicy heat or too much of a sharp edge, one option is to use a creamy ranch dressing. A vinegar-based hot sauce mixed with melted butter and garlic can make a hot-wings style dipping sauce that can have the heat increased by adding diced peppers. A flavorful dipping sauce for chicken can be made by combining honey and mustard, while an Asian-style sauce with honey, soy sauce, garlic and ginger can help to cut through chicken with a thick coating or greasy skin. Whichever sauce is considered the best for a particular situation, chicken goes well with nearly any balanced mixture.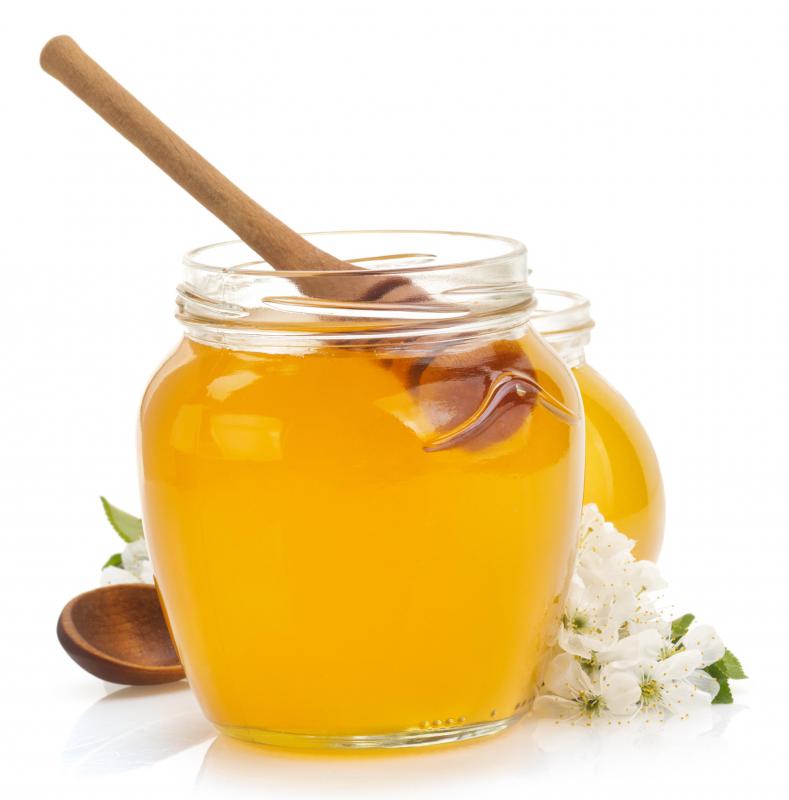 One of the more popular types of dipping sauce for chicken is a tomato-based sauce. This includes sweet mixtures such as barbecue sauce that can be spiced up with cumin and Worcestershire sauce. It also includes simple ketchup or salsa, both of which also accent the sweetness of many types of chicken.
Some dipping sauce for chicken has rich flavor and just a little spice without being overpowering. One example is a honey and mustard sauce that can be adjusted to provide more mustard flavor or more sweetness, as desired. Another idea is a yogurt sauce with a small amount of toasted cumin seeds and cilantro, providing a slight tang with an earthy flavor.
An Asian-style dipping sauce for chicken can be made with soy sauce, rice wine vinegar, garlic, ginger and scallions. The sauce has a sharp taste that the chicken will help to moderate. For a much hotter flavor, Thai chili peppers or wasabi can be added in small amounts.
When a very hot, spicy dipping sauce for chicken is desired, then a combination of melted butter and hot sauce can make a potent dip that will coat the chicken. Powdered red pepper also can be added to a simple oil and vinegar mixture for a sharp, clean, hot flavor. Sour cream can be combined with canned, smoked chipotle peppers and the adobo sauce in which they often are packaged to make a sauce that is hot but has a strong smoky taste.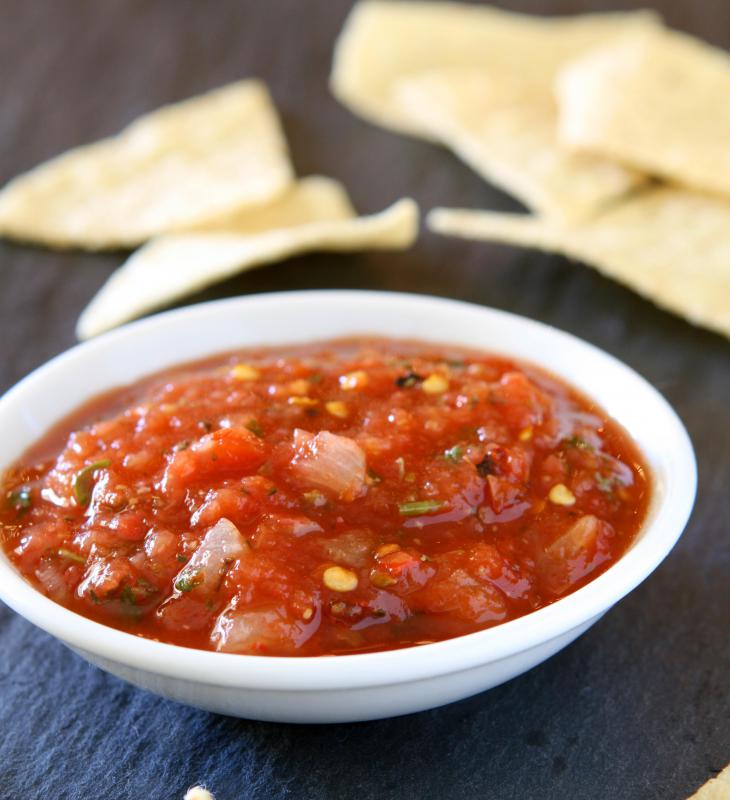 Some traditional salad dressings and dips also can be used as a dipping sauce for chicken. This can include Italian dressing or a rich bleu cheese dressing if the chicken was prepared with a spicy rub or marinade. A classic French onion dip or ranch dressing can be used to provide flavor without a spicy punch that could ultimately overwhelm the taste of the chicken.
Hot sauce can be mixed with melted butter to make a spicy dipping sauce for chicken.

A sweet honey-based dipping sauce is a perfect complement to chicken.

Soy sauce is an Asian sauce that can be used for dipping chicken.

Some people like to dip chicken strips in a spicy tomato salsa instead of ketchup.

Buffalo chicken wings with blue cheese dipping sauce is among the most popular dishes that feature chicken.